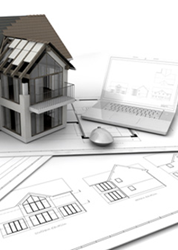 Our developers are well versed in the latest versions of OS Commerce and we have developed modules for and integrated with enterprise packages utilizing OS Commerce as its front-end.
Miami, FL (PRWEB) October 11, 2013
ULT Consulting was awarded the "Best of the Best" designation for excellence in the category of IT Consulting Firm by Follow Media Consulting, Inc. This award signifies the continued commitment and dedication of the area's best in software development consulting services.
ULT Consulting is a quality software development consulting firm servicing South Florida and gaining a positive reputation for over 10 years. Currently ULT Consulting offers solutions in programming, consulting, and staffing so that both start up and established companies can get the support they need to succeed.
After working with different business models, both start-ups, and established companies, the creators of ULT Consulting decided to service clients within the specific area of their business...Business Systems. What they have found in their years in different business sectors is that there is a huge gap between the character of the company itself and what it actually does. Some companies claim to be above board, but the reality of the service that they provide is that there is nothing above par about it. There is no standard by which they hold themselves accountable.
Being a Christian firm, ULT Consulting found that they needed to hold themselves accountable to the Lord's standards as well as their clients, which would make the perfect combination. Their services include:
OS Commerce Development
Magento Module Development
Business Portal Construction
Project Analysis
API Construction
Software Process Consulting
Project Management
Development of Technical Manuals
CRM Module Development
ULT Consulting has been programming in various languages and for various business models for over 10 years now. In their experience the issue has not been so much whether or not they can program, but what they are programming.
The types of industries that ULT Consulting builds software for are:
Inventory and Order Management
Logistics
Healthcare
Medical Centers
Service Based Businesses
Car Dealerships
Call ULT Consulting at phone number 786 422 6666 or visit their website at http://www.ultconsulting.com/ to know more.
About Follow Media Consulting, Inc.
Named one of the best SEO companies by Jonas Marketing, Follow Media Consulting, Inc. is a rapidly growing worldwide firm of SEO, Social Media, and Mobile Marketing Professionals. Follow Media Consulting, Inc. headquarters is located in Richmond, VA. However, our professional team is networked across the world, with regional offices across the United States, in the United Kingdom, Canada, Australia, France, South Africa, the Philippines, and India.