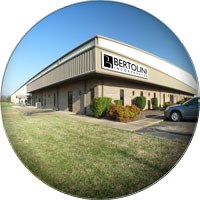 Bertolini Sanctuary Seating is committed to building all of our chairs right here in the USA, in Lawrenceburg, Tennessee and Chino, California
Lawrenceburg, TN (PRWEB) October 10, 2013
On October 10th, 2013, the University of Tennessee Center for Industrial Services will host a celebration and recognition of manufacturing in Southern Middle Tennessee for Bertolini Sanctuary Seating.
Manufacturing is an integral part of Tennessee's economy; according to the National Association of Manufacturers, the industry accounts for nearly 15 percent of the state's total output and employs 11.4 percent of its workforce.
In conjunction with Manufacturing Day nationally, the UT Center for Industrial Services (CIS) is hosting events around the state to promote its Made in Tennessee initiative, honor the state's manufacturers, and celebrate CIS' 50th birthday.
The Manufacturing Day Showcases will be held throughout October in each of the nine economic development regions in Tennessee. The showcases will feature luncheons, plant tours, and presentations to honor Made in Tennessee companies.
"Manufacturing is an integral part of Tennessee's economy, and we're proud to promote the state's manufacturers through these events and with our Made in Tennessee website," said Paul Jennings, executive director of the Center for Industrial Services. "The goal of the Made in Tennessee program is to support the Volunteer State's manufacturing community by raising awareness of its products and providing resources to help it grow. We want to encourage all Tennesseans to buy products made by Tennessee companies."