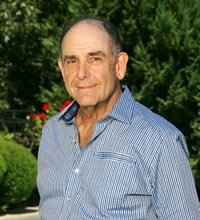 One of only a small handful of cosmetic surgery practices in the Dallas area to carry this groundbreaking technology.
Plano, TX (PRWEB) October 10, 2013
Cosmetic Surgery Associates of Texas, located in Plano, is proud to announce the newest addition to the office: the InMode laser skin rejuvenation platform. They are one of only a few practices in the Dallas area to offer the amazing treatments that can be provided with InMode. This innovative technology has five laser module attachments that can provide a variety of treatments to safely and effectively meet the needs of various patients. The modules provide superior outcomes with shorter treatment times, as well as increased patient comfort compared to previous treatment options.
Fractora: Fractional RF Skin Treatment
The Fractora attachment provides superb results in skin renewal for both superficial skin tone problems and deep textural concerns. This bipolar radio-frequency fractional treatment rejuvenates and restores the appearance of the skin by delivering energy to various depths. This device promotes faster healing, and treatment may be combined with other procedures for a completely revitalized look.
Lumecca: IPL Skin Rejuvenation
The Lumecca attachment uses intense pulsed light (IPL) to specifically target and correct skin conditions for a wide variety of skin types. The broad spectrum pulsed light uses photothermolysis to deliver a photofacial that improves the appearance of aging skin and pigmentation irregularities. There is no pain during the procedure, and the strong sapphire-cooling tip provides increased patient safety. The high pulse repetition rate and large treatment spot size also reduces the treatment time needed.
Diolaze: Revolutionary Laser Hair Removal
The Diolaze attachment provides ultra fast hair removal with state-of-the-art pulsing and power. The diode features pre-, parallel-, and post-cooling built in for a virtually painless procedure. The high peak power, built-in diode pulse guide scanner, high pulse repetition, and large spot size of the device make Diolaze treatments extremely fast with increased efficacy and maximal safety. Even patients with the most stubborn hair can enjoy great results with Diolaze laser hair removal.
Forma
The Forma attachment provides pain-free skin contraction for the face and body. This non-ablative procedure uses radio-frequency energy to the deepest layers of the skin causing stimulation of collagen. This also causes the skin to contract and tighten to improve wrinkles, texture, and lifting of the skin. Patients will be happy to know that there is no down time and it can be used on any skin type.
Body FX
The Body FX attachment also uses radio-frequency energy, along with a vacuum technique that targets any irregularities on the body. This procedure can help smooth out any unwanted cellulite, while tightening the skin at the same time. This treatment is non-invasive and is a great alternative to liposuction and/or surgery.
The new InMode laser skin rejuvenation platform is now available for Dallas area patients. To learn more about this device or to schedule an appointment with Cosmetic Surgery Associates of Texas, visit our website.
About
Dr. Yaker is the founder and medical director of Cosmetic Surgery Associates of Texas and Surface Spa in Plano, and he has been practicing plastic surgery in the Dallas/Plano area since 1978. He is board certified by The American Board of Plastic Surgery (ABPS) and is highly trained and experienced in performing all of these treatments as well as many other plastic surgery procedures.