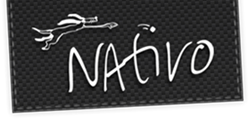 Windsor, CO (PRWEB) October 11, 2013
2013 has been a big year for Nativo Health Sciences, a Fort Collins-based company offering all natural dog-treat joint supplements.
Nativo, the all-natural and very tasty alternative to pharmaceutical joint pain treatments, is expected to be available late this summer. The operation is fronted by Patrick Bols, CEO at Nativo.
"We've gotten a lot of interest in the product, and, given the initial favorable response of veterinarians who tested the product, we're hoping that they include Nativo in their treatment regimens to supplement their hard work in alleviating pain for dogs," said Bols. "The biggest problem right now is that many dogs suffer from chronic joint pain but many owners don't want to give their dogs pharmaceuticals because of the side effects."
Bols also said that because of a recent expansion of a CU-Boulder study focusing on chronic pain in dogs, he is hoping that dog owners will be made aware of the options for dog glucosamine treatments by their vets well before their dogs begin exhibiting severe symptoms of pain. Bols added that Nativo was not part of the CU study in any way.
"It's often too late before dogs let you know how they're feeling, and we're hoping that all these new studies shed light on the importance of regularly checking on your dog's joint health," added Bols.
To read more about the effectiveness of Nativo, as well as availability for the new product, visit http://www.dogglucosamine.com.
###
Chris Chavez
Red Rocket Web Specialists
Phone: 970.674.0079
Email: chris(at)thinkredrocket(dot)com
Website: http://www.thinkredrocket.com