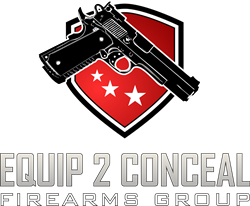 Illinois Concealed Carry Classes NOW Enrolling
Chicago, IL (PRWEB) October 10, 2013
Now that Illinois has passed the Firearm Concealed Carry Act, Illinois residents will be able to apply for a license to legally carry a concealed firearm in their state. Residents must complete 16 hours of state-approved training before they will be allowed to apply for their concealed carry permit.
Equip 2 Conceal, one of the largest firearm training academies in the nation, has stepped in to guide Illinois residents through the training and application process with a two-phase training program. Equip 2 Conceal has been featured by numerous major news outlets such as CBS, NBC, FOX, ABC, CNN and Spike TV.
The state of Illinois will credit applicants with up to 8 hours towards the 16-hour requirement if they have prior state-approved training. Equip 2 Conceal is allowing students to apply this credit towards Phase 1 of their training program, enabling qualified students to take only the Phase 2 portion of the training.
Students who need both Phase 1 and Phase 2 of Equip 2 Conceal's training program do not have to take both phases concurrently, either. Because the 16-hour training is split into two 8 hour classes, Equip 2 Conceal students can more easily work the training into their schedules.
Every Equip 2 Conceal Firearms Instructor is certified by the NRA, and many of them are also veterans of United States military and/or law enforcement. This means that Equip 2 Conceal students receive only the best training from the most qualified instructors.
You can learn more about Equip 2 Conceals Illinois concealed carry training course on their website http://www.equip2conceal.com.