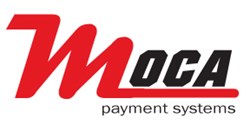 Montreal, Quebec (PRWEB) October 14, 2013
Many people are choosing to pay for goods and services with a credit card; whether to invest in reward programs that earn airline miles or bonus points, to just not having the cash in their pocket at the time of purchase. Canadian small businesses are aware that 2 out of 3 purchases are made with a plastic card. What these merchants may not be aware of, however, is by not accepting the right credit cards they can cost their business extra revenue and even customers. MOCA Payment Systems (http://www.mocapayments.com) is now offering Canadian merchants the ability to accept Discover card payments with their secure lineup of credit card terminals.
Discover card members may not be the largest group of cardholders, but they certainly hold reign in the rewards card arena. 78% of consumers that hold a rewards card use it as a primary card when making purchases. By accepting Discover, small business owners are giving themselves the ability to generate revenue while building a loyal customer base. They'll no longer have to turn away a customer simply because they don't accept Discover as a form of payment.
As a small business influencer and Discover preferred provider, MOCA has streamlined the process for small businesses to accept Discover cards. This move allows these merchants to become part of the ever growing Discover card network; giving the ability to capture business of international travelers who prefer Discover.
To learn more about MOCA Payment Systems, please visit http://www.mocapayments.com.
About MOCA Payment Systems
MOCA Payment Systems is a leader in the electronic payment processing field providing credit card, debit card, ATM card, gift card, prepaid card, EBT and check processing services to small businesses. MOCA's mission is to create rewarding opportunities for its merchants and representatives, while building lasting relationships by operating within the highest standards of ethics and service. This vision has enabled MOCA to become one of the fastest growing companies in the industry excelling in all aspects of merchant services. MOCA Payment Systems has an office in Montréal, Québec.