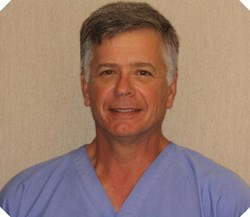 Corpus Christi, TX (PRWEB) October 09, 2013
Dr. Tilman Richards gives patients brighter smiles by offering in-office cosmetic dentistry treatments including whitening. While there are many different teeth whitening options available, in-office whitening treatments are considered to be superior to over-the-counter toothpastes, gels and whitening treatments. In-office whitening is personalized and more effective than over-the-counter treatments and can be used even on sensitive teeth. Depending on each patient's situation, Dr. Richards may recommend an in-chair whitening procedure, a professional take-home kit, or both.
Over-the-counter whitening treatments are easily accessible at drug stores and department stores and are generally affordable. However, these over-the-counter treatments use whitening trays that are one-size-fits-all. Because they are not made specifically for each individual, the trays probably will not fit properly. The trays may slip and slide and allow whitening gels or pastes to come into contact with the gums and other soft tissues of the mouth. Gels and pastes provided in these kits may also be more harsh or abrasive than professional treatments, so this could cause irritation.
Before a professional whitening treatment, Dr. Richards consults with each patient about their whitening goals. He then selects a whitening agent that will work gently and effectively to help each patient reach the level of brightness that he or she desires. Dr. Richards will then apply the whitening agent directly to the teeth, taking care to protect the gums and other tissues. Teeth whitening by a cosmetic dentist can brighten teeth up to ten shades in a single visit. Depending on how bright a patient wants his or her smile to become, he or she may require multiple visits. To maximize a patient's whitening treatment, Dr. Richards may also provide him or her with a customized take-home whitening kit.
People may desire cosmetic dentistry procedures such as teeth whitening if they have noticed staining or discoloration of the teeth. Staining may be due to eating certain foods and drink and using tobacco products. Discoloration may also be the natural result of aging. Heavily stained teeth may make people feel self-conscious. Professional whitening can help people feel better about their appearance. To learn more about cosmetic dentistry options, visit http://www.corpus-christi-dentist.com.
About the Doctor
Tilman Richards, DDS is a general dentist who has provided patients personalized dental care in Corpus Christi, TX since 1984. Dr. Richards graduated with honors from Sam Houston State University with a Bachelor of Science in biology, and he attended Baylor Dental School in Dallas where he received his degree as a doctor of dental surgery. He is also a member of the American Dental Association, Texas Dental Association and Nueces Valley District Dental Society. Dr. Richards is part of one percent of dental professionals providing the most recent FDA cleared laser procedure for gum disease treatment. To learn more about Tilman Richards, DDS and his dental services visit his website at http://www.corpus-christi-dentist.com and call (361) 238-2373.