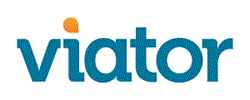 One of the best ways to explore any destination in the world is through the local culture's cuisine.
San Francisco, California (PRWEB) October 10, 2013
The saying "I LOVE NY" is about more than just the island of Manhattan. The team at Viator.com, the leading resource for researching and booking tours and activities worldwide, is spreading the love and highlighting some of the best things to do in Brooklyn. As the most populous of all five boroughs, Brooklyn is rife with cultural diversity and rich in history and Viator wants travelers to catch the ferry, subway, taxi, or bike to see it (and taste it) for themselves.
The way to a traveler's heart:
One of the best ways to explore any destination in the world is through the local culture's cuisine and Brooklyn provides plenty of opportunities for visitors (and locals alike) to enjoy the foods (and drinks) that help make it such a unique destination.

Get a taste of Brooklyn's heritage on the Brooklyn Brewery, Winery and Distillery Tour with Lunch where local artisans share their culture through the locally created beer, wine and liquors capped off with a tasty pizza lunch.
Speaking of pizza, the New York Pizza Tour to Brooklyn and Coney Island delivers that authentic New York pizza experience you just can't get anywhere else starting with a visit to First Lady Michelle Obama's favorite pizzeria, Grimaldi's. And with Viator, skip all the long pizza lines.
The Local Flavors of Brooklyn Small-Group Walking Tour explores the delicious eateries sprinkled around Brooklyn's Carroll Gardens neighborhood tasting ethnic and local cuisines including stops at new artisanal restaurants and historic Middle Eastern markets.
The Best of Brooklyn Half-Day Food and Culture Tour is a lesson in the varied history, culture and gastronomy of Brooklyn with the borough's diversity explored through tastes like pizza, cannoli, Polish delicacies, a Cuban sandwich and more.
The Culture of Brooklyn (with a side of cannoli…)
For travelers who are looking for more of an active tour or a even a more traditional sightseeing experience (with a taste of cuisine), Viator has a selection of tours, mostly new additions to Viator's worldwide roster of hand-picked experiences that bring the history and culture of the borough to the forefront.

New: Adding some sweet eats to a more adventurous journey: the Brooklyn Brunch and Bike Tour takes travelers on a scenic 2.5-hour journey to the borough's off-the-beaten-path locations that only locals know about for hearty brunch bites including pastries, breakfast tacos and coffee.
The Brooklyn Bridge Bike Tour includes a ride along the new Hudson riverside bike trail, past famous landmarks like the Statue of Liberty with the highlight being a glide over the Brooklyn Bridge - once the largest suspension bridge in the world.
New: Admire famous landmark during the Brooklyn Sightseeing Tour with Lunch including the Dodgers' original home at Ebbets Field and backdrops for movies like Moonstruck and The Godfather. Finish the day with a pastrami sandwich and world-famous cheesecake at the original Junior's restaurant.
Spin like a local during the Brooklyn Highlights Bike Tour with East River Ferry Ride through well-known neighborhoods like Greenpoint, Williamsburg, Brooklyn Heights and DUMBO, as well as off the beaten path communities for an intimate experience of Brooklyn's dynamic character.
New: Brooklyn Christmas Lights Tour of Dyker Heights is a dazzling holiday tour (Nov. 30th through Dec. 31) that highlights the festive homes of Dyker Heights, an Italian-American neighborhood made famous by the PBS documentary 'Dyker Lights' and TLC's 'Crazy Christmas Lights.'
For more information on Viator's selection of Brooklyn tours and tips on what the Viator team likes to see and do there (like enjoy a tasting at the Red Hook Winery), travelers can check out Viator.com, the Viator Tours & Activities App (iOS and Android) and the Viator Travel Blog. And for even more, follow Viator on Facebook and Twitter and subscribe to Viator's YouTube channel at YouTube.com/viatortravel.
About Viator
Viator is the world's leading resource to discover and book travel activities, providing online and mobile access to more than 15,000 curated trip activities including tours, attractions, shore excursions and private guides, in more than 1,000 destinations worldwide. In-house travel experts work with trusted local operators to ensure the quality and value of every experience, all backed by Viator's 24/7 customer service and global low-price guarantee. With more than 350,000 verified reviews plus exclusive videos and insider travel tips, Viator has everything a traveler needs to find and book the best things to do worldwide. In addition to the flagship site -- Viator.com – travelers can book in advance or in-destination via the Viator Tours and Activities App for iPhone, iPad, iPod touch and Android, the Viator Shore Excursions website as well as local-language sites for European, Latin American and Asian travelers. Viator also provides tours and activities to more than 2,500 affiliate partners including some of the world's top airlines, hotels and online travel agencies. Founded in 1995, Viator is a privately held company headquartered in San Francisco with regional offices in Sydney, London and Las Vegas. Viator – travel with an insider.