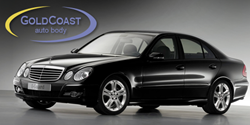 "We needed a website that accurately reflects the kind of service that Gold Coast stands for," Martino says. "Fast. Reliable. And responsive to the customer's needs."
Chicago, IL (PRWEB) October 10, 2013
It's been just two months since Gold Coast Auto Body, one of Chicago's most trusted and respected body shops, launched its completely redesigned website at http://www.GoldCoastAutoBody.com; but it's already made a huge difference, according to founder and co-owner Dominic Martino, for Gold Coast and its customers alike.
"We needed a website that accurately reflects the kind of service that Gold Coast stands for," Martino says. "Fast. Reliable. And responsive to the customer's needs."
It is those qualities, he says, that have made Gold Coast the first choice of the city's most discriminating and demanding car owners. While the 20-year-old shop services virtually all makes and models, Gold Coast specializes in working on the world's finest automobiles. Staff technicians are ICAR-trained and OEM-certified by Audi, Mercedes Benz, Tesla, and Volkswagen. And Gold Coast is the city's top choice for collision repair work on BMW, Porsche, Range Rover and Land Rover as well.
Not surprisingly, Gold Coast's customer base consists primarily of residents of Chicago's most upscale communities, beginning with their namesake Near North Side neighborhood and stretching into the city's fabled North Shore suburbs.
The new website was conceived and produced with them in mind. For starters, it was designed to be fully compatible with the very latest smart phones and other portable computer devices, including iPhones and iPads, as well as laptops and desktop PCs. It is also highly interactive, offering visitors the opportunity to schedule an estimate appointment online or request a same-day call back from a Gold Coast technician.
Other features include an informative Q&A blog aptly named "Shop Talk" and a "Partners" page that lists area businesses with whom Gold Coast works, including rent-a-car, towing and other auto-related companies.
It's the perfect complement to the above-and-beyond approach to service that has earned Gold Coast its reputation as Chicago's best luxury auto body shop, Martino says. "We'll do whatever it take to make your experience as satisfying as possible," he says. "If you need towing, we'll arrange it any hour of the day or night. On the day of service, we'll pick you up and drop you off personally, and if you need a rental, we'll help you get exactly the car you want. And anytime you have a question, we'll always take the time to answer. That's the Gold Coast way."
Founded in 1992, Gold Coast Auto Body is Chicago's premier provider of custom body work and exterior repair services on the world's finest automobiles. Gold Coast's facility is located at 900 W. Division St., Chicago, IL 60642. For more information, call 312.787.0333 or visit them online at http://www.goldcoastautobody.com.