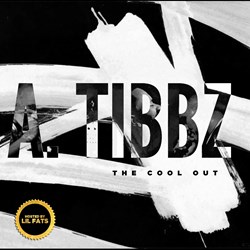 Boston, MA (PRWEB) October 10, 2013
Coast 2 Coast Mixtapes announce the release of the "The Cool Out" Mixtape by A.Tibbz. The 13 track project is currently available for download. The mixtape features appearances from Brandon James and SCB as well as production from Daniel Dalexis, Purps, 23, Oph Kiltah, Xaphoon Jones, Canei Finch, Paperboy Fabe, Knobody, and Johnny Juliano.
A.Tibbz is a rapper and producer from Metro Boston. A.Tibbz and his Feel Good Family (FGF) consisting of Deion (DG) Gill, Brandon James and pianist producer Daniel Dalexis; have been tearing down stages since age 15. Now that Deion is now singed to YMCMB and Brandon James headed off to attend Morehouse College, A.Tibbz finds himself steadily crafting his skills to command the stage solo. A.Tibbz's drive and perseverance are the direct result of his life experience as a biracial young man growing up with two fathers and a mother who is an actual Ruff Ryder motorcycle member.
A talented producer in his own right, A.Tibbz is about the sound first and lyrics second. He loves rap but R&B is his first love often focusing most of his writing process on developing the flow of the song. A.Tibbz's biggest influences are Craig Mack, Lauren Hill, Kanye, Jay Z., Swizz Beats, and Ryan Leslie for producers. This young rapper/producer has acquired a lot of industry experience for his age, performing with the likes of Big Daddy Kane, Chief Keef, Riff Raff, OCD, T Mills, and Mod Sun since the age of 15. He just recently tore down the Main Stage at the 2013 A3C Hip Hop Festival in ATL, performing with ASAP Ferg on the Polo Ground/RCA stage.
After one listen to A.Tibbz's most recent mixtape, "The Cool Out", you too will understand why he's considered "Top 5" of all seventeen and eighteen year old Hip Hop artists along with Joey Bada$$, Chief Keef, and Diggy Simmons. "The Cool Out" mixtape was inspired by the pressure to conform to the Boom Bap retro movement currently marketed to teenage Hip Hop listeners when A.Tibbz is more focused on developing his own sound. He saw that Joey Bada$$ and Pro Era had a lock on that Golden Era flow while Chief Keef was holding that Trap sound down so A.Tibbz decided to slow his flow down, use fewer lyrics to just have fun with the music and "Cool Out". If you are looking for a masterfully put together mixtape from one of the most promising young artists out today, "The Cool Out" is the mixtape for you. Check out A.Tibbz on his official website.
About Coast 2 Coast Mixtapes:
Coast 2 Coast Mixtapes are the most widely distributed mixtapes in the world, with over 100 million downloads/plays generated by over 200 volumes officially hosted by major artists. Coast 2 Coast has a solid reach in the new music industry with a digital magazine, DJ coalition, industry tips blog, yearly convention, and more. Coast 2 Coast Mixtapes represents a unique opportunity for artists of all urban genres, from major to indie. For more information, visit http://www.coast2coastmixtapes.com.