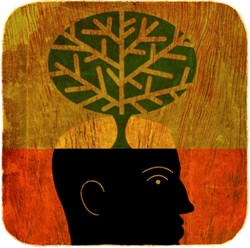 We wanted a place where good information on Self-Improvement was easily accessible.
Dallas, TX (PRWEB) October 16, 2013
John Thornton, a former Olympic Coach and Jules Stuer, a NLP Practitioner, and Web Designer have come together to create http://www.selfimprovementhelper.com with the purpose of becoming an authority website for the hundreds of thousands people interested in Self Improvement, Self Help, and Personal Growth.
Self-Improvement Helper is a collection of content videos loaded with ideas, strategies, discussions, interviews, and techniques. The videos have been searched out, gathered, and hand selected from the top video platforms.
"My experience as an Olympic Coach refined my eye to recognize excellence and made me passionate about improvement and achievement. This site fulfills my personal curiosity about all the things in the Self Development, Self-Help, and Personal Growth world. One of the motivations of putting http://www.selfimprovementhelper.com together was because there are so many interesting programs and people with good information, sharing their ideas. We wanted a place where good information is easily accessible," said John Thornton.
Self Improvement, Development, and overall Betterment is a worthy pursuit. It's an expansive topic that covers Mental, Physical, and Spiritual areas of your life. Because there is so much information and areas of focus to learn, it can be daunting and overwhelming. The site handles that issue by enabling multiple categories. By being able to pick a topic and check it out is like having an 'appetizer menu' at a restaurant. It enables a visitor to "taste" many more things, within a frame of time, that interest them without getting too full.
Category topics like: Brain Enhancement, Stress Relief, Memory Improvement, Self-Hypnosis, Better Relationships, Communication Skills, EFT, Building Self Confidence, Relaxation, Photo Reading, Fitness, Weight Control, and more are covered on the site.
Jules Stuer is responsible for keeping the site easy to navigate. His task is to keep the design of the site simple: "Most Recent," "Most Viewed," "Top Rated," and "Recommendations." People who come to the site can choose which videos interest them most. Videos will be added frequently so each time a visitor comes back there will be additional videos to preview.
The primary goals of the site is to empower people to find out about innovative tools, skills and resources that inspire action steps needed to realize one's full potential, both personally and professionally.
The secondary goal of the project is to develop a "community of interest" for like-minded people who believe in Personal Development. To be a place to bookmark for people to learn from others. The site has the capability for visitors to "like" and share videos or other sites with friends via their own personal social media accounts like Facebook. For example, here's a site sharing where to find out how Albert Einstein increased concentration and focus. http://www.selfimprovementhelper.com/mind2mind.htm
If you have suggestions to improve the site, or if you'd like to submit a video for consideration for posting, contact us.