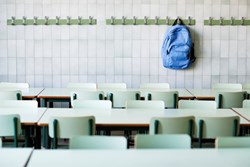 Improvement starts with one's ability to learn.
Dallas, TX (PRWEB) October 22, 2013
SelfImprovementHelper.com, a website dedicated to seeking out the best in personal development and improvement is recommending Zox Pro Training. This is the first product that Self-Improvement Helper has ever recommended.
"After investigation, we came to the conclusion that we wouldn't be doing our best for the community of people pursuing "Personal Growth" if we didn't share breakthrough programs, like Zox Pro, when we discovered them", said John Thornton, Director of Creative Services for Self-Improvement Helper.com.
"Our site was built to be a resource for anyone interested in self-improvement. There is a saying that has stuck with me - "How you do anything, is how you do everything". We believe in the premise that improvement must start with enhancing one's ability to learn, and to do that the first step is to improve brain function."
Although the Zox Pro training program is for everyone, it's particularly well suited to help students improve study skills, focus, and concentration. Results from studies, and experience, have shown that students from Junior High through Graduate School can derive benefit from investing time and energy into the program. The school year has just started so it's a great time to become better at learning and studying. Teacher typically focus on subject matter rather than teaching how to learn better. Zox Pro Training gives the tools to enhance learning.
To overview Zox Pro and learn that the program can accelerate learning, develop a photographic memory, improve concentration, relieve stress, and give more confidence when taking tests. http://www.selfimprovementhelper.com/mind2mind.htm
About http://www.selfimprovementhelper.com: It's an authority website that is a collection of curated videos containing ideas, strategies, discussions and techniques for people interested in Self Improvement, Self Help, and Personal Development.
About ZoxPro: Zox Pro is a tested training program that has shown hundreds of thousands of people around the world how to unlock their photographic memory for over 35 years. http://www.zoxpro.com