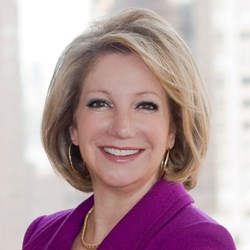 Building trust is one of the most pressing challenges facing business today.
New York, NY (PRWEB) October 10, 2013
Susan Tardanico, CEO of the Authentic Leadership Alliance, recently spoke at an annual leadership conference for financial executives about how to build organizational trust through authentic communication. As part of a cross-country speaking tour on this subject, Tardanico also addressed 500 health care managers as well as 350 senior leaders from the food and beverage industry, including Kraft, Aramark, Coca-Cola, Darden Industries and others.
"Building trust is one of the single greatest needs facing business today, regardless of industry," said Tardanico, who also serves as Executive in Residence at the Center for Creative Leadership. "The ability to communicate in a transparent, authentic way is foundational to building trust. The two are inextricably tied. This is especially true – and crucial -- for organizations that are going through major change," she continued.
Through her firm's work with Fortune 500 clients, Tardanico has identified Eight Habits of Authentic Communicators, aimed at building trust through transparency, healthy dialogue and congruence of language and action. "It's not just what you say and how you say it, but how you live it," she says.
Tardanico works with executives all over the country, helping them and their teams communicate better and lead more effectively. Prior to founding the Authentic Leadership Alliance (ALA), she spent 23 years in Corporate America, most recently serving as Corporate Officer and Vice President of Communications for Textron Inc, a $14 billion multinational corporation. Prior to her corporate career, she was a broadcast reporter and anchor. In addition to her executive roles at ALA and CCL, Tardanico writes for Forbes.com and speaks around the country about leadership, communications and change.
About the Authentic Leadership Alliance
The Authentic Leadership Alliance LLC (ALA) is a leadership and communications consultancy that advises and coaches C-level executives and their teams at major public and private corporations, in the political arena and at nonprofit organizations in diverse industries. http://www.authenticleadershipalliance.com.