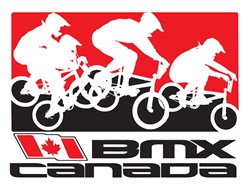 The racing at the Nationals has been great all year. We are looking forward to continuing that excitement this weekend!, said Senior Track Director Brad Hallin.
(PRWEB) October 10, 2013
The 2013 BMX Canada Grand National, presented by Yess BMX, will take place this weekend at Chilliwack Heritage Park. The Grand National in Chilliwack will mark the seventh stop of the 2013 tour and a return to Heritage Park. The 14 race series began in Chilliwack in May and also visited tracks in Kingston and Milton, Ontario, along with Kamloops, Victoria, and Squamish, BC. The 2013 Canadian Nationals Series has featured intense battles for both the NAG and National rankings.
15 year-old, Alex Tougas of Pitt Meadows, BC is looking to defend his title in the boys amateur class. Ryder Gatzke-Mcintosh, the 8 year-old from Langley, BC leads the boys cruiser class. With double-points for the Grand National, rider counts coming in to play, the ability to better their points Saturday, and the pressure of the Grand National on Sunday; there are numerous riders that will be chasing the current leaders for the coveted title.
In the girls classes, Shylo Orchard, the 37 year-old from Vernon BC is looking to defend her girl cruiser title. She is currently in a virtual tie for the lead with 16 year-old Drew Mechielsen of Langley, BC who will challenge for the title. Teigen Pascual, the 10 year-old of Garibaldi Highlands, BC leads the girls class and has the largest points lead of all of the title contenders.
The Canadian Grand National will take place October 11-13 at Chilliwack Heritage Park. The BMX Canada master track construction crew has built a challenging indoor track in Chilliwack, where the BMX Canada National Titles will be awarded.
Racing will get underway Friday, October 11, at 6:00 p.m., Saturday at 11:30 a.m. and Sunday morning, the Grand National will get underway beginning at 8:00 a.m.
###
For more information on the schedule, visit http://www.bmxcanada.org/site/bmx_races/35891?section_id=25.
You can find the updated points standing at http://www.bmxcanada.org/site/bmx_points?points_type=Canadian+National§ion_id=47.