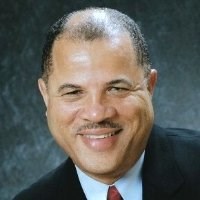 NAHC's strength is in our membership and cooperative spirit.
Washington, D.C. (PRWEB) October 15, 2013
The National Association of Housing Cooperatives (NAHC) invites you to join in their celebration of National Co-op Month. You may attend their 53rd Annual Conference, "Cooperative Housing Threads the Needle of Change," in Seattle Washington, October 30 - November 2, 2013, and listen to their weekly radio series on Radio One's flagship station, WOL 1450 AM, on Thursdays, 10:30 – 11:30 a.m. The radio broadcasts are streamed live at http://www.woldcnews.com and are being sponsored by National Cooperative Bank (NCB).
The NAHC Annual Conference is a nationally recognized training event for leaders in the housing cooperative industry. It helps foster the Association's goal of supporting housing cooperatives and professionals who believe in the principles of cooperation. A series of educational sessions will be offered in Communications and Marketing, Board Management, and Finance, to enhance your co-op, improve operations and your knowledge of regulatory and legal issues. In addition, the 5th Annual Developers Forum will be held on Friday, where Daniel J. Sullivan, the Deputy Director at the Office of Multi-Family Development with HUD will join the discussion via video.
During the month of October, Vernon Oakes, President of NAHC, will host a radio show on WOL 1450 AM, in the Washington Metropolitan area. The series will focus on alternative forms of housing offered through cooperative solutions, best practices, scattered site cooperatives and new initiatives. Interviews for NAHC's National Co-op Month broadcast are aired on WOL 1450 AM, Thursdays, 10:30 – 11:30 a.m. To listen to the broadcasts live visit http://www.woldcnews.com or select WOL 1450 AM on the Tune-in Radio application. The interview schedule is shown below. Previously aired interviews will be posted on NAHC's website at http://www.NAHC.coop .
October 3 David Thompson, President – Twin Pines Community Co-op
October 10 Councilwoman Leta Mach – The City of Greenbelt
October 17 Charles Snyder, President & CEO – National Cooperative Bank
October 24 Michael Beall – National Cooperative Business Association
October 31 Live Broadcast from NAHC's 52nd Annual Conference
Don't miss your opportunity to support the National Association of Housing Cooperatives recognition of National Co-op Month. To register for the Conference Visit http://www.NAHC.coop