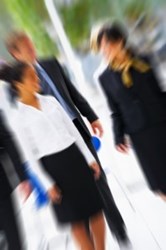 While the effects are impressive it can cause problems for users with balance problems.
Melbourne, Australia (PRWEB) October 11, 2013
If you have been suffering vertigo and dizziness after using Apple's new iOS7 for iPhones and iPads, you are not alone. Some of the elements of the new design are causing issues, with some people reporting nausea, headaches as well as dizziness and vertigo.
The problem appears to arise from the new effects called transitions when apps zoom in and out when opening and closing, and from a phenomenon called the parallax effect. Apple uses the parallax effect to produce an illusion that the background of the phone is moving relative to the app icons on the phone's surface. While the effect is impressive it can cause problems for users with balance problems.
Dr Holmes from the Diamond Valley Brain Centre in Greensborough explained the reasons behind why users are experiencing problems. "When producing a sense of balance the brain relies on feedback from the eyes, the ears and a sense from the body called proprioception. People with balance problems often have issues with proprioception or their ear feedback, even if they are not aware of it. This leads them to depend on their vision for balance. Visual effects such as 3D TV and those used by Apple in iOS 7 can distort the visual input. This makes people susceptible to dizziness, vertigo, nausea and headaches." The phenomenon is referred to a visual mismatch.
Symptoms such as these can indicate users may have a balance problem even if they are not aware of it. Dr Holmes commented further "that if you are suffering any of these symptoms it could indicate the need to have some form of vestibular rehabilitation to reduce the dependence on visual information."
Balance problems are one of the major contributing factors to falls in the elderly, a major cause of death and illness in the over 60's. They are also thought to underlie conditions such as migraine, anxiety, depression and even memory issues.
In the short term however, iOS users can reduce the parallax effect on their devices by going to Settings > General > Accessibility and switch the "Reduce Motion" option on.