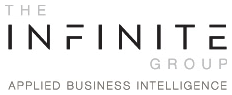 (PRWEB UK) 11 October 2013
The Business Potential Diagnostic is a tool which was developed in house by TIG to easily and quickly show a business owner exactly where the potential untapped value is in their business.
Ian Johnson explains:
"The Business Potential Diagnostic was developed as a result of a common and very important discussion that always arose with clients – where exactly is the upside in my business?
TIG decided to do something about showing the client easily and clearly where it was. In fact, the simplicity of the process displayed the client actually provides the solution.
147 questions asked to be answered honestly what they believe the current state of the business is, across 7 core areas.
As a result of the questioning process, the Diagnostic produces a To Do List to the client which actually shows them not only what to do, but better than that, how to implement a program of activities that will produce the value in the business that they are looking to achieve.
Johnson continues, "In all my years of working with business owners, I've probably written over a 1000 business plans. Whilst it certainly can be argued that they are a worthwhile exercise, the only problem is that no-one reads them after they're done, including the advisors. Instead, our Diagnostic produces a 'Do List' that the business owner can easily follow and better than that, implement into their business right away. That's really what they're looking for anyway, not poring over pages of reports and letters of recommendation."
Additional benefits coming from The Business Potential Diagnostic tool:
Creates a focus point for Strategy
The number one thing in mind is to create in the business a regular focus point for strategy. It continues to astonish that most business owners rarely stop and take stock of where the business is currently at and where it's going. The reason why they don't is simple. They are so tied up in the day to day running of their business that they just don't have the time to stop. There are always orders to process and deadlines to meet. There's always something else more pressing to do. This is because they mostly live in what is known as "The zone of Demand". That is, they are always putting out fires in their business – things that become "urgent" and "important". TIG actually get the business owner to stop, and start concentrating on the future at a regular basis.
How do TIG achieve this?
TIG go and meet with the business owner twice a month for 2 hours per meeting. This makes the business owner actually stop what they're doing and have what we call a "Business Building Session" with them. TIG take the client through a structured conversation in order for the owner to construct an "Action List", based around the long term goals of the owner.
From there, the owner is asked (or perhaps some of their employees) to select a few items from the list (we don't mind where we start), and get them to commit to implementing them into the business by an agreed deadline.
This creates a focus point for the owner and Infinite Group Partner to focus on actually getting things done.
Why TIG - Confidential and trusted
Being in business can be a very lonely thing for the owner. The reason is that they really can't have an open and frank conversation about the challenges and opportunities the business is always facing. If they ever tried to confide in their staff, customers or suppliers, they could easily jeopardise their business by frightening the life out of them! In addition, there may be topics to discuss that "commercial in confidence".
An Infinite Group Advisor is not directly related to the business. This means that the owner can relax and have an open and honest discussion with their advisor in a confidential and non judgemental environment.
Need assistance with an Exit Strategy? Please see our video attached.