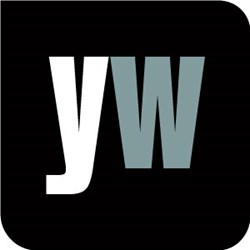 London, UK (PRWEB UK) 23 October 2013
On October 8th, Christi Smith, Levert Group's WSIB return to work specialist, gave a seminar on how bosses who give employees mountains of work to do at the end of the day could be causing mental injury, Sudbury Northern Life reported October 9th. The article, "Workplace stress can cause 'mental injury'," noted that mental injury caused by the workplace can include depression, anxiety, burnout, post-traumatic stress disorder and compassion fatigue. Speaking about mental injury, Greater Sudbury Chamber of Commerce president Debbi Nicholson commented, 'I think this is an emerging topic that businesses are going to have to become familiar with.' (http://www.northernlife.ca/news/localNews/2013/10/09-workplace-stress-sudbury.aspx)
With this in mind, Yourwellness Magazine outlined ways to reduce workplace stress. According to Yourwellness Magazine, 'Stress in the workplace is an increasingly common problem, with around 13.5 million working days lost to stress-related absences every year.' Yourwellness Magazine explained that while it's difficult to eliminates stress entirely, there are ways in which employers can minimise the risk of stress, and maintain as stress-free a workplace as possible. (http://www.yourwellness.com/2012/01/managing-stress-in-the-workplace/#sthash.Mt7Hh7ZR.dpuf)
1. Have clear policies on managing stress. Ensuring that there are clear policies and structures in place for dealing with stress will help those affected to speak out and feel that they are supported.
2. Appraisals and Feedback. Ensure that employees have regular appraisals, not only so they can receive feedback on their performance, but to offer them an opportunity to air any concerns or views on their work and the working environment.
3. Encourage social activities outside of work. This enables employees to feel relaxed and confident in communicating with each other.
4. Reward employees. Create a programme which rewards employees for specific achievements, whether it is winning a new client, completing a training programme, or exceeding a profit target. Praising good work will create an upbeat and positive environment.
5. Offer efficient administrative support. This will leave employees time to focus on their work and not cause unnecessary stress and distraction over other issues.
To find out more, visit the gateway to living well at http://www.yourwellness.com.