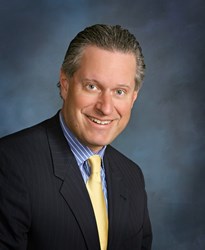 Rates will stay low despite the government shutdown.
Raleigh, North Carolina (PRWEB) October 10, 2013
Andy May, the mortgage expert, has 25 years of experience in the financial markets and concisely explains the direction interest rates may take during the government shutdown. Consumers want to know what's going to happen with the government shutdown. Three scenarios exist (rates fall with all of them):
First - it's a 3 week shutdown or less:
1. Rates have fallen .375% in rate so far (based on 2 weeks of closure). Catch a falling knife and guess when the government opens back up.
1a. It appears that only USDA is negatively effected at this time (all loans will back up, a minimum of 1 week and more than likely 2 weeks).
2. Greater than 3 weeks and the mortgage market goes to heck and a handbasket. All loans start to no longer be eligible under current guidelines. The IRS confirmations of income are currently shutdown and lenders will have to make exceptions to stay in business (lenders won't waive these IRS confirmations forever). As a broker, we will find those lenders. However, a lot of lenders will start shuttering their mortgage originations. Fannie/Freddie, FHA, VA, USDA loans will all be effected and delays in closing will occur. We've already seen the major banks layoff tens of thousands of people in the last month. Think what will occur at these banks when the purchase market starts to falter again, and the refinance market disappears.
3. Longer than 5 weeks - rates will fall back to 3.5% on a 30 year fixed or lower. Closing delays as long as 60 days will be expected so rate locks shorter than that will be a waste of time.
All in all, the government shutdown will actually produce lower rates for the consumer so the consumer will benefit from a 3 week or shorter shutdown. Longer than 3 weeks and everyone will feel the pain. I know that sounds strange, but it's happening right now.
Irene Higginson, Allen-Tate Realtor, 919 389 7778 says, "We've seen where consumers are holding off the purchase of their primary residence until next year. This isn't a good thing for the overall economy as furniture sales, remodeling sales, and the multiplier effects of a multi-month government shutdown will definitely extend the slowdown of the United States. Rates will likely go lower and consumers will benefit."
For more information on mortgage loans, call ADRMortgage.com at 919 771 3379 or visit ADRMortgage on the web. Get the most value out of a home sale or purchase by working with licensed professionals that have significant experience. You'll be thankful you did. You can find additional information from Andy May, mortgage expert, at Andy May's blog. ADRMortgage.com was founded by Andy May in 2005. For additional information please go to http://www.adrmortgage.com or contact Andy May directly. License number 103418.