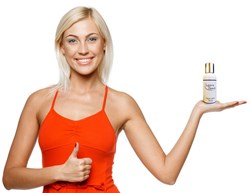 AHAs are nature's exfoliation agents, and can enourage collagen production as well.
St. Petersburg, FL (PRWEB) October 10, 2013
Exfoliation is a given in order to have healthy, glowing skin. It is one of the easiest and most important things you can do to help your body's largest organ of elimination. Exfoliation removes dead cells and toxins.
Sublime Beauty® offers an array of products for exfoliation, from Skin Brushes to Retinol. A very refreshing product for exfoliation is the Fresh Citrus Scrub, which is on sale this week.
"Our Citrus Scrub contains lemongrass and citrus AHAs, the mildest of the AHAs (Alpha Hydroxy Acids)," says Kathy Heshelow, founder of Sublime Beauty.® It can be used once or twice per week, and everyone who uses it comments on how much they love it!"
The Citrus Scrub is mild enough for the face but strong enough for the body. Non-abrasive polyethylene beads and AHAs gently exfoliate while cucumber extract soothes the skin. It can be used before cellulite treatments, on rough feet and heels, and even on decolletage.
AHAs are nature's exfoliation and rejuvenation agents. They have been shown in clinical tests to help encourage collagen production without inflammation, and have proven beneficial to skin and for anti-aging products. AHAs can help improve skin quality.
"Our scrub retails for only $17 but is on sale this week - no coupon needed," says Heshelow.