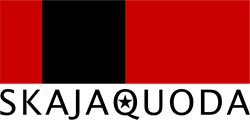 This would also explain a lot about how the Meissner effect works and how materials become superconductive
Clarkfield, MN (PRWEB) October 11, 2013
Skajaquoda Group inc. (OTCQB: SKAJ) is launching a research program to develop a cost-effective means to maintain superconductivity for possible use in generators, power distribution, energy storage and many other applications. Superconductors transport electricity without resistance so there is no power loss due to friction or distances.
A very appealing aspect of this new program is what will happen when the product becomes commercially available; we cannot even imagine today the scientific and technological uses that will emerge as a result. Furthermore the successful implementation of this technology will greatly reduce carbon emissions and other pollutants.
Skajaquoda sees a lot of potential for this technology to be implemented in the building of superconducting gearless wind turbines and energy storage for wind energy.
The energy research program will be based on a new technology Skajaquoda has been developing for creating superconductors and maintaining the superconducting state. Though no specific details can be given at the moment we have had some exciting preliminary findings that warrant further research into this technology.
If validated, this method will be a much more cost-effective means of maintaining the superconductive state than we have previously seen.
"This would also explain a lot about how the Meissner effect works and how materials become superconductive" says Einar Agustsson, CEO of the company.
There will be a very positive impact on Skajaquoda's future earnings and value if this new technology is successful and the company is able to patent and commercialize it.
Skajaquoda Group inc. will have a number of engineers and scientists working on this exciting project in the new 144,000-square-foot research facility in Clarkfield, Minnesota.
This announcement contains forward-looking statements. These statements are made under the "safe harbor" provisions of the U.S. Private Securities Litigation Reform Act of 1995. These forward-looking statements can be identified by terminology such as "will," "expects," "anticipates," "future," "intends," "plans," "believes," "estimates" and similar statements. Among other things, quotations from management in this announcement, as well as Skajaquoda Group strategic and operational plans, contain forward-looking statements. Statements that are not historical facts, including statements about the Company's beliefs and expectations, are forward-looking statements. Forward-looking statements involve inherent risks and uncertainties. A number of factors could cause actual results to differ materially from those contained in any forward-looking statement. Further information regarding these and other risks is included in the reports or documents we have filed with, or furnished to, the Securities and Exchange Commission. All information provided in this press release and in the attachments is as of the date of this press release, and Skajaquoda Group undertakes no duty to update such information, except as required under applicable law.