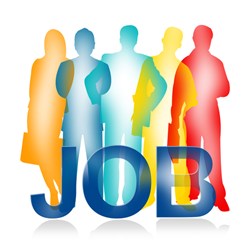 Charleston, SC (PRWEB) October 11, 2013
MAU Workforce Solutions is hiring Contract Set-Up Mechanics & Direct Hire Manufacturing Electricians for Robert Bosch, LLC in Charleston, SC. Interviews for qualified candidates will take place on Friday, October 18 from 9AM-12PM at Trident SC Works. Trident SC Works is located at 1930 Hanahan Rd. #200, North Charleston, SC 29406. All candidates MUST bring a resume with them to the Job Fair and must be available to work any shift.
We are currently in need of Set-Up Mechanics for long-term contract opportunities at Robert Bosch, LLC.
REQUIREMENTS:

High School Diploma Or Equivalent
High Level of Experience in Assembly/machining Area, Completion of Apprentice Shop; Or Equivalent Experience
Must Be Mechanically Proficient and Capable of Operating and Troubleshooting Machines and Equipment
Demonstrates Proficiency in Spc & Blueprint Reading and Use of Variable Measuring Instruments
We are currently in need of Manufacturing Electricians for direct hire opportunities at Robert Bosch, LLC.
REQUIREMENTS:
Associate of Applied Science Degree, Apprenticeship Graduate, Or Equivalent Work Experience
Minimum 3-4 Years of Experience in Maintaining Control Systems and Electrical/electronic Repair
Must Have Experience Utilizing Prints, Schematics, and Documentation for Troubleshooting Issues
Must Have a Working Knowledge of Electro-Hydraulic/Electro-Pneumatic Systems
Must Have a Working Knowledge of DOS, Windows, and the Ability to Operate Personal Computers
Previous Experience With Self-Managed Teams, Preferred
MAU Workforce Solutions and Robert Bosch, LLC, provide equal employment opportunities for all applicants, regardless of race, religion, color, sex, or national origin, age, veteran status, disability or any other characteristic protected by law. MAU and Robert Bosch, LLC are an Equal Opportunity Employer.