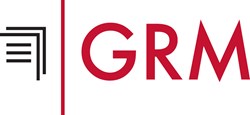 "This was a large relocation project," said Carl Schriefer, GRM Director of Account Management," where thousands of cubic feet of material needed to be transferred quickly, securely and efficiently."
Jersey City, NJ (PRWEB) October 16, 2013
GRM, a full cycle records and information management leader recently completed the offsite relocation of extensive archives for a leading Manhattan-based nonprofit organization (NPO). This nonprofit has been an important part of the culture and community of New York City for well over 100 years. During this time, a large archive of records has accumulated, related to the organization's rich history as well as the hundreds of programs currently offered to residents of all ages each and every day.
Realizing they had outgrown the capacity of their existing records storage space, the NPO turned to GRM for the added security, reliability and cost savings of offsite document storage. "This was a large relocation project," said Carl Schriefer, GRM Director of Account Management," where thousands of cubic feet of material needed to be transferred quickly, securely and efficiently."
Throughout the process, GRMs Senior Account Manager, Jonathan Abrahamian interfaced directly with the client, noting, "Despite the large amount of transfer material and a short time frame, the entire project unfolded smoothly. We transferred the archival records rapidly without losing or misplacing a single item."
Completion of the entire records relocation took approximately two months and finished well ahead of the expected deadline. All of the boxes of information made it securely to the GRM facilities, where they were stored by barcode, entered into the GRM eAccess system and made available to the client for accessing and managing via remote inventory control.
"It was a gratifying experience from start to finish," continued Mr. Abrahamian. "The client was very appreciative of our efforts and that we were able to get the job done ahead of schedule. They were impressed with the ability of GRM personnel to handle special requests and that our team seemed to really care about doing a great job. Though the primary customer contact wrote me a letter of thanks personally, the truth is, none of this would have happened without the coordinated efforts of our entire team. So a lot of the credit for meeting and exceeding the client's expectations really belongs to the drivers, preppers and so many others at GRM."
"The client was also quite pleased with the final cost, added Mr. Schriefer, "which came in under budget. Now, the organization is able to continue expanding operations that help and empower New Yorkers, knowing that their important legacy information is securely stored and easily accessible at a state-of-the-art, offsite facility. And, for GRM, the really nice thing about this is that the client has expressed interest in expanding our relationship to include additional information management projects in the future."
More About GRM
GRM Document Management is a leading provider of lifecycle records and information management solutions. The company continues to demonstrate technological leadership by bringing proprietary innovation and new levels of cost efficiency to document storage, data protection, digital/electronic document management and certified destruction. Fully integrated products and services include: eAccess remote inventory control, the Cloud-based Online Record Center, business process workflow automation, a blended paper to digital solution, medical Release of Information, GRMpedia, a retention regulatory research tool and the Solutions Group, which provides customized, enterprise-wide Retention, Compliance and Governance expertise. GRM's full service capabilities are available in major markets throughout the U.S., including New York/New Jersey, Atlanta, Baltimore, Boston, Chicago, Houston, Indianapolis, Los Angeles, Miami, Philadelphia, San Francisco, and Washington, D.C. GRM is also currently the largest document storage/records management company in China and has just opened a new international location in Lima, Peru. For more information, visit the GRM web site at http://www.grmdocumentmanagement.com