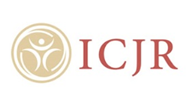 (PRWEB) October 11, 2013
Four of the leading orthopaedic societies are announcing a unique Orthopaedic Resident Training Initiative (ORTI) to develop, organize and fund three courses in hip and knee arthroplasty for medical residents. The participating societies include American Association of Hip and Knee Surgeons (AAHKS), The Hip Society, The Knee Society, and The American Orthopaedic Association's (AOA) Council of Orthopaedic Residency Directors (CORD). In addition to the founding societies for this collaboration, The International Congress on Joint Reconstruction (ICJR) will manage the organization and logistics coordination for the courses.
With an aging population, the demand in the U.S. for hip and knee replacement surgery is expected to double in ten years, while the number of medical students going into orthopaedics and joint reconstruction is declining.(1) In addition, resident duty days and weekly hours have declined in recent years.(2) The ORTI is a major step by the orthopaedic community to prepare residents for the demanding practice environment they will enter.
"Residency is a critical part of training our future orthopaedic surgeons, but there is more we can do to ensure they begin practicing with the best hands-on experience," said William P. Barrett, MD Chair for the AAHKS's Committee on Joint Education Ventures.
The ORTI will engage up to 250 second and third year residents during the spring of 2014 through three inaugural courses taking place in the greater Los Angeles, Atlanta, and Philadelphia areas. Participants will receive cadaveric training in hip and knee replacement procedures and the course curriculum will be developed and delivered by faculty who are members of The Hip Society, The Knee Society, and AAHKS.
"One of the core values of our organization focuses on active collaboration with other groups to help forward the practice of orthopaedics and to ultimately improve patient care," said Vincent D. Pellegrini, Jr., MD, President of The Hip Society. "This is a great example of how we can work together to improve resident training."
"The practice of orthopaedics is constantly changing, as new techniques and technologies become available. The ORTI will be another way to get residents trained and ready for improved patient care," said Steven J. MacDonald, MD, FRCSC, President of The Knee Society.
More information about the ORTI, including dates, locations and registration will be available in the coming months. Please go to icjr.net for updates.
"ICJR is changing the way training and education is delivered to surgeons," said W. Norman Scott, MD, FACS, President, International Congress on Joint Reconstruction. "So this organization is uniquely positioned to do the same for the ORTI while seamlessly managing all of the logistics."
###
References
1. Joint Replacement Access in 2016: A supply side crisis; Thomas K. Fehring, MD, Susan Odum, MEd, Richard Iorio, MD
2. Accreditation Council on Graduate Medical Education http://www.acgme.org/acgmeweb/tabid/271/GraduateMedicalEducation/DutyHours.aspx