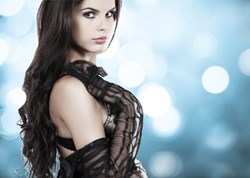 (PRWEB) October 11, 2013
10. Tipping... It Isn't Just for Cows
Nothing guarantees you a boring and uneventful experience like sitting in the corner and not tipping the entertainers. Tipping is standard practice at a gentlemen's club (or gentleman's club) and does not need to be over the top in order to enjoy yourself. If you are sitting at the stage, the etiquette is to tip each girl per song. Tipping on the heavy side is also a great way to let a particular dancer know you're into her.
9. Dance Specials
Ahh, nothing sets the internal lap dance alarms off like a DJ announcing a dance special at 200 miles per hour. 2 for 1's and 3 for 2's are the equivalent of the furniture store commercials involving some guy in a jester hat screaming, "Everything must gooooo!" If you are holding out for a dance and you hear a special announced, take advantage of the discounted rate and extended time.
8. How Many Dances
A very common mistake is agreeing to one dance with an entertainer and then realizing 10 minutes have passed and thinking to yourself, "Wow this girl must really dig me!" Although she may like you, you will get up to realize you've bought 4 dances and what you thought you were spending has just quadrupled. Although this doesn't happen as much anymore, realize when the dance begins and ends.
7. Avoid the Drive of Shame
No one wants to leave the club reeking of vanilla and looking like they were motor boated by Tinkerbell. Yes, some entertainers have still not realized glitter and heavy perfume have men driving home in horror while picking at their face and rubbing car fresheners on their chest. If the entertainer's skin partially blinds you and the potent perfumes are apparent before she even sits down, just say no.
6. No Thank You
If you want to get a dance from every entertainer that asks you, by all means go for it. But if you don't want to spend your money faster than you can pull it from the ATM, realize it is okay to say no to a dance. Being polite is completely necessary, but its okay to wait for the girl you like.
5. Cash is King
It's pretty bad if you need to use the ATM to pay the cover, bring cash. Usually the clubs will exchange large bills for singles, but knowing how much cash you have is smart. You can tip easily and know what you are spending.
4. Bottle = Service
Many clubs keep the best seats open for bottle service. Depending on how many people are in your party, do the bottle service math, often times it's the same price you would all spend on individual drinks. Forget about flagging down a server every 8 minutes, get some good seats, and serve yourselves.
3. Plan Or Stand
Chances are if the gentlemen's club (or gentleman's club) is good, it's going to be crowded. Standing shoulder to shoulder with your buddy and a total stranger can drive you insane. It also doesn't help that the 6' 4" guy standing two inches in front of you is practically giving you a lap dance. If they are offered, make the reservation and guarantee yourself seats.
2. Get the Girl
You see the girl you want to spend some time with but she doesn't see you or is trying to sell dances to other customers. Why wait around and hope she stops by your table? Ask a staff member to get her attention and bring her over. We also suggest asking for a manager and have him or her explain how the club works.
1. Know the Code
Adidas pants, flip flops, and tank tops are just a few of the items that will have you doing the walk of shame back to the parking lot, and yes, your friends will go into the club without you. Most higher end clubs have a dress code, check it beforehand because you may have to dress for access.