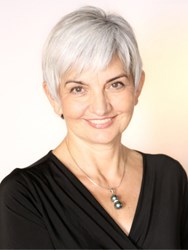 Tucson, AZ (PRWEB) October 11, 2013
Susanna Bair, co-founder of IAM Heart and co-author of Living from the Heart, will be presenting a talk with TEDx Tucson entitled "Why You Need Your Heart to Create Lasting Change", October 12, at 6:30 pm at Maker House.
TED talks aim to promote ideas worth spreading. Susanna will be presenting a talk that will focus on how individuals can meet the challenges of modern life by unleashing the power of the heart through meditation.
An hour of asana yoga with Casey Shaw will occur in the courtyard before the presentation, from 5 to 6. GSol will perform during the yoga session, and after the TedX presentation, at 7:30.
The event is free and open to the public, but seats are limited. To reserve your space, please visit http://www.eventbrite.com/event/8621827117.