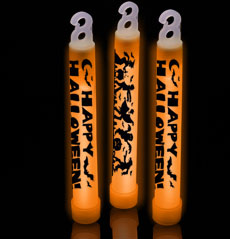 Chicago, IL (PRWEB) October 14, 2013
This Columbus Day, individuals will have a chance to stock up and save on last minute Halloween decorations, costumes and costume accessories with Windy City Novelties' Columbus Day Sale. Windy City Novelties is an online retailer of party supplies, novelties and glow products, among other items. The retailer will be hosting a Columbus Day Sale beginning on Columbus Day, Monday, October 14th, which will continue until the end of the day on Friday, October 18th. The sale will consist of a 20 percent discount on all orders exceeding a total of $99.00.*
Customers can use this sale to purchase Halloween costumes and costume accessories in order to receive them just in time for the holiday. Windy City Novelties' selection of costumes is extensive, with sizes ranging from adult sizes to infants. Costumes are broken down by categories, making it easy for customers to find exactly what they are searching for. Categories include Super Hero Costumes, Movie Character Costumes, Horror Costumes and much, much more, as well as general costume categories, such as Kid's Costumes, Couple's Costumes, etc.
Windy City Novelties also offers a variety of Halloween party supplies and decorations that individuals can purchase through the Columbus Day Sale. Halloween party supplies include Halloween themed paper goods—paper plates, cups and napkins—for classroom or office Halloween parties, as well as other party goods. Customers can also locate Halloween decorations to use for a variety of purposes. The retailer offers spooky props and glow products that customers can use to create their own miniature haunted houses in the entranceway of homes for trick-or-treaters or Halloween parties, as well as typical Halloween themed party decorations, such as hanging decorations, wall cutouts, table covers, centerpieces, and more.
Other than last minute Halloween costumes and decorations, the Columbus Day Sale is also a great opportunity to stock up on items for various fall sporting events. With both NCAA and NFL football seasons currently taking place, football fans spend their weekends watching football. Windy City Novelties provides face paint, noisemakers, and other necessary football fan gear for those attending tailgates and games, as well as NCAA or NFL paper goods and decorations for those watching at home. Customers can also find goods for the recently started NHL season, as well as for the MLB playoffs.
In order for customers to receive the 20 percent discount, they must visit the Windy City Novelties' website (http://www.windycitynovelties.com) where they can proceed to add desired items to their shopping cart. The discount will reflect in the total amount upon checkout.
*Some restrictions may apply. Please visit website for further details.
About Windy City Novelties
Windy City Novelties, a party supply company founded in 1983, is known for their great selection and competitively priced items. They have an A+ rating from the Better Business Bureau and are also a NexTag 5 star Seller. From their website, they offer fast and friendly shipping along with great customer service. From glow sticks in every color of the rainbow, to party decorations in a variety of themes, and even a vast selection of adult and kids Halloween costumes at the best prices, Windy City Novelties has over 15,000 products and adds more each week. Windy City Novelties also provides party and gift ideas and advice. For help or more suggestions, email our experts.