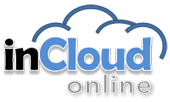 Pittsburgh, PA (PRWEB) October 11, 2013
inCloud LLC, the creator of anyGoal, announced Casas Platino, a rapidly expanding real-estate development company in Mexico, has selected anyGoal to manage their enterprise goals and improve organizational performance. AnyGoal is the leading cloud-based goal management solution on the Salesforce AppExchange.
"With anyGoal our sales reps will always know where they stand compared to their individual goal objectives and also compared to their peers. We think this will be very motivating and lead to an increase in productivity and decrease in time spent on non-value added activities," said Carla Cordova, a project manager at Casas Platino. "As we continue to grow, anyGoal will play a key role in motivating our users and positively impacting our bottom line."
"We are excited to partner with Casas Platino to help motivate their team and drive performance to higher levels. Casas Platino has an innovative approach to goal management including industry specific goal requirements. The unique flexibility within anyGoal provides the perfect fit. We look forward to working with Casas Platino to maximize performance for years to come," said Michael Grafton, founder and CEO at inCloud.
About inCloud LLC
InCloud is the creator of anyGoal, the leading cloud-based goal management solution on the Salesforce AppExchange. AnyGoal is a native force.com application that plugs seamlessly into all Salesforce editions. AnyGoal drives organizational improvement by increasing individual performance and creating competition. AnyGoal provides ultimate flexibility enabling organizations to track goals and measure performance by any data in their organization. AnyGoal tracks individual objectives for any time interval enabling performance results based on the percentage of goal achievement making peer rankings more meaningful. Goal owners gain motivation by accessing current performance compared to individual goal objectives and compared to peers. Decision makers securely view their team's goal performance enabling real time adjustments. AnyGoal has built-in Chatter integration allowing organizations to spotlight top performers with custom Chatter posts.
Learn more about anyGoal by visiting incloudonline.com.
Download a free 30-day trial of anyGoal from the Salesforce appExchange.
Learn more about Casas Platino by visiting casasplatino.com.
2013 © inCloud LLC. Salesforce, salesforce.com, and Force.com are trademarks of salesforce.com, inc.