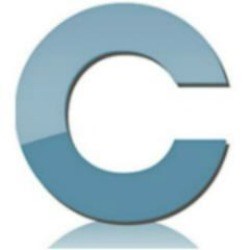 New York, NY (PRWEB) October 10, 2013
Major cities across the nation are currently undergoing energy audits to ensure existing and new structures meet current regulation standards. A multifamily BPI Building Analyst Certification is a main qualification for individuals performing these audits. Regulations are typically put in place by state law, such as Local Law 87 in New York, which requires large structures to undergo comprehensive inspections. If a building doesn't meet certain standards, they are given a date that their compliancy is due. CleanEdison, a leading provider of courses such as LEED Green Associate and solar energy training, are announcing the implementation of a fully online Multifamily BPI training course. This course is designed to give auditors the knowledge and experience to become certified energy auditors for multifamily and commercial structures, opening up a wide variety of job opportunities.
The course covers a wide range of material, including the different types of systems used in multifamily structures and how to recognize inefficiencies in how they interact with each other. They are also taught how to complete a compliant building assessment. Utilizing this knowledge, they are capable of conducting performance and safety tests to make sure structures are compliant with new energy efficiency regulations. Commercial scale building efficiency, formerly the domain of LEED Green Associates, is now being opened up to contractors, engineers, home inspectors, HVAC technicians, and architects.
With the expansion of the solar industry, more local and state laws are requiring large structures to meet a certain standard for power consumption. Higher demand has been put into place for accredited individuals with solar energy training and auditing certifications. The multifamily BPI Building Analyst is one of the few accreditations that qualify energy auditors to perform evaluations of structures over 50,000 square feet. This is resulting in more job opportunities in a wide variety of companies. The construction industry is looking for individuals who can implement these green systems into new construction as well and remodeling and evaluating older systems.
With both online and in class versions available, CleanEdison is meeting the demands of their students who are looking for affordable, convenient and useful vocational training. This new course is an addition to their already expansive collection of classes that include LEED Green Associate preparation, solar energy classes, installation courses and more. For more information about the new multifamily BPI Building Analyst class, or to see a full list of their course offerings, visit their website at http://www.cleanedison.com.