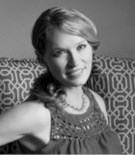 Greenville, SC (PRWEB) October 11, 2013
The Haute Design Network welcomes Katie Skoloff of In Site Designs, headquartered in Greenville, SC. As the newest member for 2013, Katie Skoloff is known for her superior talents in furnishing high-end custom homes and small commercial spaces.
Katie Skoloff's professionalism, years of experience, willingness to meet the needs of clients and her ability to flawlessly finish projects sets the precedent for other interior designers in the field.
About Haute Design Network
Haute Design Network selects interior designers that have demonstrated a high level of expertise, professionalism, and accomplishment in their field. This elite circle of leading interior designers is encouraged to expose readers to several elements from past and current design trends as they provide a glimpse into future innovations, while offering both inspiration and exceptional resources for those seeking experienced luxury interior designers and sophisticated interior design firms.
In Site Designs is featured on Haute Design Network's comprehensive website as a distinguished member alongside other leading interior designers from across the country. Network members have the exclusive opportunity to interact with viewers by utilizing the Haute Design Network platform via customized blog posts and unique design features. Visit the Haute Design Network at http://www.hautedesignnetwork.com.
About Katie Skoloff of In Site Designs
Katie Skoloff is a nationally certified and recognized interior designer with her two studios located in downtown Greenville. Her company, In Site Designs, is a small design firm focusing on the built environment and furnishings of high end custom homes and small commercial spaces such as restaurants, boutiques, and physicians' offices in the Carolinas and beyond. Katie strives to deliver beauty and elegance into the areas where we work, live, relax, and play; offering unique solutions to each client's distinct needs and tastes.
Katie holds multiple awards and an AAS and BS from the New York School of Interior Design in New York City. Katie is originally from South Carolina, but she has had the opportunity to work and study in both France and Germany and she has traveled the world; hence expanding her design knowledge by visiting over 30 countries in six continents. She has been nationally published, has won multiple interdisciplinary awards, and serves as a past chairman and current member of the American Society of Interior Designers. Katie currently sits on the Greenville City Council Commission for Arts and Public Places.
To Learn More, Visit Katie Skoloff's HDN profile and website.