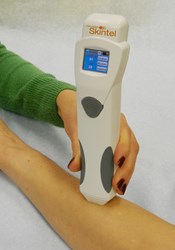 Cynosure's laser tools offer some of the most advanced, research-based technologies in the field.
Los Gatos, CA (PRWEB) October 11, 2013
Doctor Iris Gin, founder of Kalia Dermatology and Laser Center, has been motivated by the desire to combine personalized care to each patient while using the most advanced dermatologic treatments available to achieve patient satisfaction.
Inspired by the belief in a strong and healthy body, Dr. Gin is recognized as an expert in the field of cosmetic dermatology. She has made multiple media and television appearances on NBC 11, KRON 4's Best of the Bay and San Jose Magazine.
Her practice uses the most advanced technology available in the marketplace for cosmetic dermatologic procedures. Recently, Kalia Dermatology and Laser Center turned to Cynosure, a global leader in laser- and light-based systems for aesthetic treatments, based in Westford, MA, for new laser tools.
The practice recently acquired the new Vectus Laser for hair removal. The Vectus laser system is a significant advancement in laser hair removal and incorporates Skintel, which is the only FDA-cleared melanin reader. When physicians use the Skintel to evaluate a patient's skin before treatment, they can better choose the settings for enhanced treatment outcomes, while minimizing risks such as burns from laser hair removal. The Vectus Laser technology also allows for faster and less painful hair removal treatments than previous technologies.
"Cynosure's laser tools offer some of the most advanced, researched-based technologies in the field," said Dr. Gin. "By using the most advanced laser systems, I am able to address a full spectrum of my patients needs and customize treatments based on a case-by-case basis, allowing me to achieve the best results."
She adds, "It's important to my entire team that each patient feel relaxed and comfortable each time they walk through Kalia's door."
When asked the best advice for an individual considering a laser treatment, Dr. Gin advises consumers to seek out a board certified dermatologist with experience in cosmetic dermatology and to make sure they are always using the latest technology in laser equipment.
Dr. Gin is a member of the American Academy of Dermatology and the American Society of Dermatologic Surgery.