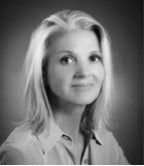 Sint Maarten, Caribbean (PRWEB) October 11, 2013
Haute Living Real Estate Network will feature Hanneke Snow as a preferred real estate professional. This unique circle of leading real estate agents presents opulent estates and extravagant properties to the affluent buyers and homeowners looking to purchase the foremost residential listings. Featuring properties with over-the-top amenities in the most exclusive locations, members of the Haute Living Real Estate Network ensure that readers are exposed to the finest that market has to offer.
About Haute Living Real Estate Network
The Real Estate media partner of Haute Living specializes in selecting top real estate professionals, thus creating the most prominent directory for exceptional listings. The network website is an online destination for all real estate related news, which features daily blog posts that provide up-to-date information on affluent markets and real estate developments. Access all of this information and more by visiting http://www.hauteresidence.com/
About Hanneke Snow
Hanneke Snow has been with RE/MAX Island Properties for more than 15 years. Throughout the years she has received regional sales awards and recognition on a regular basis. Although a longtime resident of St. Maarten, she studied in Amsterdam and is a tax advisor/accountant by trade. This expertise has been a true asset in assisting clients to make sure that their real estate acquisition is made in the most lucrative and safest way possible. Her goal is to work closely with each and every client to make sure that they are not only thrilled with their new villa, but feel comfortable in knowing that they have made a sound investment.
To Learn More: Visit Hanneke Snow's Haute Real Estate Network profile and website.