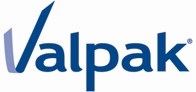 Largo, FL (PRWEB) October 10, 2013
Check out this month's Valpak on-envelope promotion which features Sears Home Improvement Services (SHIPS) and a Dream Kitchen Giveaway. One lucky consumer will have a chance to win a $25,000 kitchen makeover, which includes almost everything and the kitchen sink – along with cabinets, countertops, hardware, lighting, faucet and flooring.
But the October promotion doesn't stop there — 20 winners will receive $500 in Shop Your Way Rewards dollars and 60 winners will receive $250 Shop Your Way Rewards dollars to spend like cash in Sears retail stores or online.
Billboards on Valpak.com and weekly emails are promoting the sweepstakes to consumers, in addition to the promotion being on the outside of nearly 40 million Valpak envelopes.
Compared to the average U.S. household, the Valpak audience is 23 percent more likely to have spent $10,000 or more on home improvements in the past year. The average Valpak household spends 20 percent more per year on home improvement expenditures than the average U.S. household.
In addition to kitchens and cabinets, Sears offers savings and financing options on other home improvement products such as roofing, siding, windows, flooring, bath remodel and doors.