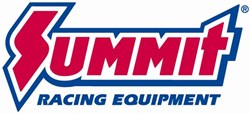 Tallmadge, OH (PRWEB) October 11, 2013
Summit Racing supplied the parts for the 1985 Jeep Grand Wagoneer used by archeologist Francisco-Estrada-Belli during his expedition to Guatemala. Estrada-Belli unearthed a previously-unknown stone frieze dating back to 600 A.D. in the Mayan city of Holmul, located in northern Guatemala.
Outfitted with gear like a Rough Country four inch lift kit, ARB air lockers front and rear, 37 inch Super Swamper tires, and a Warn 9.5 Series winch, Estrada-Belli's Grand Wagoneer had been a faithful pack mule on previous expeditions. As you might guess, the jungle is not a very hospitable place for a motor vehicle, and the Wagoneer was in need of a refresh before Estrada-Belli went on this year's dig.
"We didn't treat the poor truck very well," he explained. "Most places we travel don't have roads, and more often than not we had to drive in very rainy, muddy conditions with heavy loads. The (360 cubic inch) engine was very tired after years of abuse, so we needed to have it rebuilt before the 2013 expedition."
Professor Estrada-Belli turned to Summit Racing for the parts needed to bring the Jeep's 360 back to life:
• Federal Mogul Engine Rebuild Kit

Sealed Power intake and exhaust valves
Edelbrock Performer Cam Kit and Valve Springs
Milodon Oil Pan and External Oil System Kit
• Summit Racing Timing Chain Set
Summit Racing also provided a TCI rebuild kit, valve body, and torque converter for the Wagoneer's Torqueflite 727 transmission, Power Stop brake rotors, EBS brake pads, and a Vista Ready-Rad OEM replacement radiator.
Off-road enthusiasts can read more about the Grand Wagoneer and find links to Professor Estrada-Belli's expedition at Summit Racing's blog, On All Cylinders.
Summit Racing Equipment
http://www.SummitRacing.com
1-800-230-3030