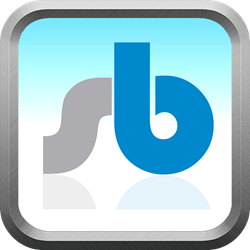 ServaBid will help people solve problems, and lead to getting things done more efficiently in many areas.
Austin, Tx (PRWEB) October 15, 2013
Will Scott, a leading software developer based in the Austin area, officially launched his ground-breaking app, ServaBid, in the iTunes app store today. ServaBid uses short, user-recorded videos to connect them with service providers in virtually ANY area.
"ServaBid will help people solve problems, and lead to getting things done more efficiently in many areas," says Will Scott, Founder and CEO of ServaBid Inc.
The job posting process starts with consumers creating video "Tasks" that describe what they need done. Video Tasks are categorized for search by using hashtags, and service providers (individuals or businesses) place bids on completing consumer Tasks through the app. Consumers can accept, decline, or negotiate received bids, and directly search for service providers based on their locale, and areas of expertise.
"Consumers spend time and effort meeting with service providers, and the need for the vast majority of these meetings could be eliminated using the power of video," said Scott. "ServaBid saves both parties in this interaction time and money."
Once the task has been posted, the task is visible in general search, and service providers can search and bid on completing Tasks directly through ServaBid. If they so choose, Consumers can also send "Serv'd" Tasks directly to specific service providers for bidding. Consumers can also post video "Results" for completed Tasks -- a powerful way to actually display the final outcome, and quality of the service provider's work.
Servabid is currently available in iTunes for iPad and iPhone. A Google Play version is currently being developed. For more information, visit http://www.servabid.com or download the app in the iTunes store today.
ABOUT:
Will Scott completed his doctorate 10 years ago in Engineering Science from Louisiana State University, with a focus on software algorithms. For the last decade, he's worked in the software industry, having been involved in the complete software lifecycle -- from architecture / algorithm design, team leadership, to actual coding. Scott is a practical researcher, rather than theoretical, which motivated him to tackle writing ServaBid.