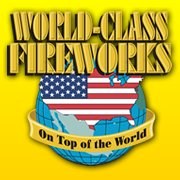 We're honored to have been selected by Jake's Fireworks and the Marietta Family to help with their new marketing push.
Pittsburg, KS (PRWEB) October 12, 2013
Jake's Fireworks, based in Pittsburg, Kansas select Noble Mouse Inc., digital media agency headquartered in Savannah, Georgia to develop a rebranding marketing campaign and enhanced web presence to promote Jake's Fourth of July fireworks selling season.
"We wanted to step-up our efforts and needed the expertise and skills of Noble Mouse to make it happen", Greg McCanless, General Manager for Jake's Fireworks mentions. Jake's Fireworks selected Noble Mouse after an extensive agency review in March 2013. "We're honored to have been selected by Jake's Fireworks and the Marietta Family to help with their new marketing push," said Noble Mouse CEO and founder Kevin Thompson.
Noble Mouse concepted and developed the "Be a Backyard Hero" campaign for Jake's Fireworks using social media and public relations to engage consumers and drive them into Jake's superstores and tent locations throughout the Midwest (Kansas, Indiana, Oklahoma, Michigan, Arkansas and Missouri). From a social media perspective, Jake's recorded considerable growth by doubling Facebook fans, tripling Twitter fans and introducing new social networks such as Pinterest and Instagram.
As a result of the partnership, Jake's Fireworks 2013 sales figures have increased 25 percent, with a 105 percent increase in website visits to jakesfireworks.com. Noble Mouse also boosted Jake's coupon-redemption-rates to 40 percent, up 20 percent from 2012. "We are extremely pleased in our partnership with Noble Mouse and look forward to continuing our branding efforts throughout the next few years," Jake Marietta concludes.
About Jake's Fireworks
Jake's Fireworks recently opened its new world headquarters in Pittsburg, Kansas, where Grandma Helen Marietta started the company 75 years ago with a fireworks stand on the side of her country store. The new 500,000 square foot, state-of-the-art facility allows Jake's to carry more inventories and have a central distribution point to serve its many outlets across the Midwest.
Website: http://www.jakesfireworks.com
About Noble Mouse Inc.
Noble Mouse was founded by Kevin Thompson and Jeff Masud. Based in Savannah, GA, Noble Mouse is one of the fastest-growing digital shops in the country, with offices in Los Angeles, Austin, and New Orleans. Focusing on digital media, they work with national and international clients to develop strategic marketing plans and interactive campaigns. Clients include Warner Bros, Cablevision, Disney, Remington, Hallmark, NBC.com, the Oprah Winfrey Network (OWN), PepsiCo and HG Christie Real Estate.
Website: http://www.noblemouse.com
Media Contact:
Butler Burdine, butler(at)noblemouse(dot)com, 504-710-4001