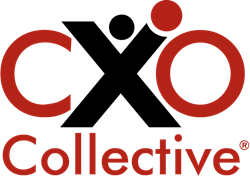 The most historical change is that advertising and general solicitation are allowed and sales may be made to both accredited and non-accredited investors with limitations.
Jupiter, FL (PRWEB) October 10, 2013
CXO Collective Atlanta, LLC announces today it has executed a licensing agreement with Mahala to provide CXO a global crowd-funding technology platform, as well as a global payment system. Mahala, a product of Skynet Technology Group, is a proprietary technology which provides payment and secure stock certificate issuance.
In its announcement CXO CEO Jason Myers said, "the platform will initially be rolled out through a Georgia subsidiary exclusively in the State of Georgia to take advantage of Georgia's new Invest Georgia Exemption." Myers went on the congratulate Mahala for "creating a technology platform designed with the investor in mind, providing safety and security."
"We at CXO also want to congratulate the leadership in the State of Georgia for providing a process to encourage entrepreneurialism and job creation for the great state of Georgia and CXO is grateful to be a part of this historical change in the capital formation process."
CXO President, Corbin Cowan stated "CXO has meetings planned with State Regulators to ensure this crowd-funding opportunity follows every aspect of the new laws' intentions. CXO is very mindful of the significant responsibility, it has as the first, or one of the first platforms to utilize this new law to make sure the most important consideration is investor education and protection."
Mahala CEO Sonny Fisher stated "We're thrilled that Georgia has created an opportunity where a forward thinking company like CXO can put our proprietary technology to work and hopefully benefit the Georgia economy and job creation. Mahala designed its technology platform, mindful of its responsibility to create a system with important investor protections and will work with CXO and the states to set the Platform parameters according to their vision. "You can learn more about the platform at http://www.investinmy.co."
Myers said "while there are a number of components, a quick review of the highlights of Georgia law shows "it is for the benefit of Georgia for-profit Corporations and residents with offerings not to exceed $1,000,000, nor accept more than $10,000 from any single purchaser unless the purchaser is an accredited investor and all the funds shall be used in accordance with representations made to investors. The most historical change is that advertising and general solicitation are allowed and sales may be made to both accredited and non-accredited investors with limitations."
Cowan closed by stating "Recently, the SEC lifted the longtime ban on public solicitation with Rule 506(c), which now allows companies to advertise and solicit to the general public. However, this new Federal Rule limits the sale of the Security to accredited investors only. The progressive people in Georgia have gone one step further allowing sales to non-accredited investors with limitations."
About CXO Collective
CXO Collective Atlanta, LLC., is a subsidiary of CXO Collective International, LLC., an international private equity firm that is creating a new generation of first-class companies by providing equity investments, growth strategies and the executive talent to successfully execute action plans for select, early-stage and developed businesses with untapped potential. For more information on the CXO Collective, you can visit http://www.cxocollective.com.
About Mahala
Mahala has developed a proprietary, secure digital certificate process/payment platform for the mobile phone. The Mahala solution consists of an innovative mobile application that can be used online, or off using S-QR ™ codes. Mahala's unique approach solves multiple security concerns for banks, merchants, and consumers, while bringing an unprecedented level of convenience to the users' web experience. Mahala is the product of 5+ years of innovative programming and collaboration between the founding partners. You can visit Mahala at http://www.mahala.us