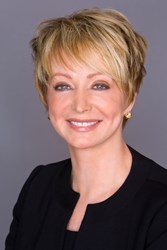 Sacramento, CA (PRWEB) October 11, 2013
Diane D. Miller, a specialist in executive and board searches and governance consulting, will discuss leading practices and processes for overseeing a company's risk management activities and capitalizing on the critical link between strategy and risk at the National Association of Corporate Directors (NACD) 2013 Board Leadership Conference on October 13th.
The conference, titled "Future-Proofing the Boardroom," is a yearly event that brings together more than 800 public company directors to address emerging issues, share new ideas, and further the pursuit of exemplary board leadership.
Ms. Miller, the President and CEO of Wilcox Miller & Nelson, the Sacramento office of Career Partners International, is a board member of the California Chamber of Commerce where she serves as vice chair of their PAC. She also serves as chair of the Northern California Chapter board of the National Association of Corporate Directors, and is a Regent at the University of the Pacific, where she chairs the Audit Committee.
Ms. Miller joins an experienced panel of speakers to explore ways for the whole board, not just the audit or risk committees, to engage in effective risk governance.
The annual conference takes place from October 13 - 15 and will be held at the Gaylord National Resort & Convention Center, National Harbor, MD. Additional information is available at https://www.nacdonline.org/Conference/agenda.cfm.
About NACD
The National Association of Corporate Directors (NACD) is the only membership organization focused exclusively on advancing exemplary board leadership. Based on more than 35 years of experience, NACD identifies, interprets, and provides insights and information that corporate board members rely upon to make sound strategic decisions, confidently confront complex business challenges, and enhance shareowner value. With more than 13,000 corporate director members, NACD provides world-class director education, director training, and proprietary research about leading boardroom and corporate governance practices to promote director professionalism and bolster investor confidence. Furthermore, to create more effective and efficient corporate boards, NACD provides independent board evaluations and custom-tailored in-boardroom education and training programs, as well as director-led conferences, forums, and peer-exchange learning opportunities to share ideas about current and emerging issues. Fostering collaboration among directors and governance stakeholders, NACD is shaping the future of board leadership. To learn more about NACD, visit http://www.NACDonline.org. To join, contact Kelly Dodd at kkdodd(at)NACDonline(dot)org or 202-380-1891.
About Wilcox Miller & Nelson
Wilcox Miller & Nelson is a retained executive and board search, leadership development and career transition firm, founded in 1979.
About Career Partners International
Established in 1987, Career Partners International is one of the world's largest and most successful global providers of talent management solutions. Organizations of all sizes and industries turn to Career Partners International to successfully assess, engage, develop and transition talent using the expertise of over 1600 highly experienced professionals in the areas of assessment, executive coaching, leadership development and outplacement. With more than 200 offices in over 45 countries around the world, Career Partners International assures that its clients have local experts in talent development, career management, executive coaching, outplacement and career transition services. Additional information can be found by visiting cpiworld.com.