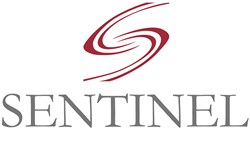 The ISO recertification of our quality management program is only one example of our ongoing commitment to maintain a high level of customer satisfaction
Irvine, CA (PRWEB) October 10, 2013
October 10, 2013 —Sentinel Offender Services is proud to announce they have successfully received recertification of ISO 9001:2008 for their Irvine, California location which houses their monitoring center, help desk, warehousing, equipment manufacturing and repair, and software design and development operations.
ISO 9001:2008 is an internationally recognized quality management system (QMS) standard which requires certified companies to implement a comprehensive QMS that addresses all areas of operations, from internal staff training practices to product development, delivery, and customer service.
The successful conclusion of the ISO 9001:2008 recertification audit confirms that Sentinel's processes and procedures have met the ISO 9001:2008 standards.
Bob Contestabile, Chief Executive Officer, stated "The ISO recertification of our quality management program is only one example of our ongoing commitment to maintain a high level of customer satisfaction by delivering quality products and services designed to meet customer needs."
Darryl Martin, Divisional President, said "Achieving this ISO recertification was a collaborative team effort that acknowledges our commitment and dedication to provide excellent quality while focusing on the continuous improvement of our product and service portfolio."
Martin adds "Reestablishing our ISO 9001 certification is important to us and we believe it demonstrates our commitment to customer driven quality in the Probation Services and Electronic Monitoring areas."
Certificates were issued by American Systems Registrar, an international registrar headquartered in Grand Rapids, Michigan.
Sentinel Offender Services is one of the nation's leading providers of offender management services. Since beginning operations in 1993, the company has focused on providing products and services that effectively aid correctional agencies efforts to manage their offender populations.