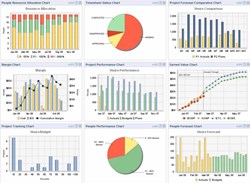 'Unanet was founded to develop solutions to improve the performance of consulting organizations, and has helped many businesses achieve dramatic improvements in margin through automating the bid-to-bill lifecycle.' - Fran Craig, Unanet CEO
Dulles, VA (PRWEB) October 24, 2013
Unanet, a developer of services automation software that helps project-based organizations manage people and projects for improved efficiency and effectiveness, has announced they are a Silver Sponsor in this week's Consulting Magazine's Consulting Summit, taking place in New York City on October 24th.
Consulting Magazine, an affiliate of Bloomberg, publishes material on topics related to the consulting business. In addition to publications, they organize events to bring consulting professionals together. The Consulting Summit is their biggest, which this year is held at The Union League Club in New York.
The Conference has sessions led by consulting industry experts, including Jim Moffatt, Chairman & CEO, Deloitte Consulting LLP, Brad Jackson, CEO and Co-founder, Slalom Consulting and frontrunners from Kennedy Consulting Research & Advisory.
Fran Craig, Founder and CEO of Unanet, will be attending with Chris Craig, President and COO. Fran Craig commented, "From the background of our company founders in professional services, Unanet was envisioned to improve the performance of consulting organizations, and has helped many businesses achieve dramatic improvements in margin through automating the bid-to-bill lifecycle. Unanet is excited to participate in this conference."
About Unanet:
Unanet is a leading provider of Cloud or On-Premise software for project-based organizations. Unanet delivers skills management, resource planning, budgeting & forecasting, time & expense reporting, billing & revenue recognition, and project management reporting. Over 950 organizations rely on Unanet to maximize staff utilization, reduce administrative costs by 90%, improve invoicing by 10X, and support forward decision-making for improved operations.