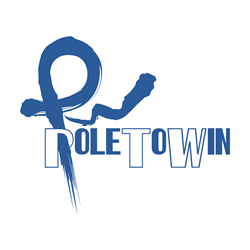 We take pride in our ability to consistently provide our clients with high quality testing solutions, and this is a testament to that commitment.
Santa Clara, CA (PRWEB) October 10, 2013
Pole To Win International has announced that two of their global studios have officially been selected by Microsoft as Authorized Xbox Test Program (AXTP) vendors. As part of the Xbox authorized testing program, Pole To Win provides a full range of quality functionality, compliance and localization testing. Pole To Win will receive access to test training materials, testing support, test cases, and the ability to order equipment for the program needed to perform Xbox 360 game and app testing and access to soon to be released XBOX One in the future. "If publishers and developers require 3rd party testing for their titles prior to submitting to Microsoft for certification, we are encouraging them to talk to the Authorized Xbox Test Vendors," said Rachel Lowinger, Microsoft AXTP Program Manager. "We're delighted that Pole to Win has expanded its AXTP locations."
Pole To Win's studios in Austin, TX and London, UK were selected for the program on the basis of their track record, current client services, infrastructure, scalability, security, and quality training standards. "We are honored to have again been selected by Microsoft to be an Authorized Xbox Test center," said Deborah Kirkham, COO of Pole To Win International. "We take pride in our ability to consistently provide our clients with high quality testing solutions, and this is a testament to that commitment."
About Authorized Xbox 360 Test Program (AXTP)
The Authorized Xbox 360 Test Program (AXTP) consists of Microsoft qualified third-party testing companies that have demonstrated the strong ability to test Xbox 360 games and other apps (Games For Windows LIVE, Windows Phone, Lakeview, Xbox LIVE on Windows), both functionally and technically in a secure environment. The program is managed by Microsoft's Content Integration (CI) Certification team. Once authorized, the test companies are provided with the means of obtaining resources necessary to offer testing services for Xbox 360 games – direct hardware purchase and access to Certification requirements and test cases. The test companies are able to leverage their new knowledge and resources to start relationships with Xbox 360 game publishers for their specific Xbox 360 quality assurance testing needs. AXTP is intended to officially recognize some of the quality test vendors in the market as well as provide them with information to help them better deliver their products and services to publishers.
About Pole To Win
Pole To Win is the world's premier video game services provider. With a range of services including Quality Assurance Testing, Localization, Customer Support and Onsite Staffing, Pole To Win is a one-stop-shop for video game production needs. With nearly two decades of experience, and a global reach stretching across 19 studios, PTW has the infrastructure to support projects and companies of all sizes. Pole To Win International Group is a group of subsidiaries of Poletowin Pitcrew Holdings Inc. POLE TO WIN is a registered trademark of Pole To Win Co., Ltd in Japan. and other countries. All rights reserved. For more information, visit http://www.poletowininternational.com. Stay connected with PTW Intl on Facebook, Twitter and Linkedin.