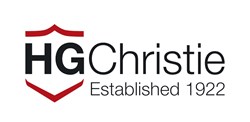 Insight and vision can really reestablish Walker's Cay as the ultimate fishing paradise.
Nassau, Bahamas (PRWEB) October 14, 2013
HG Christie Ltd (HGC), the oldest and largest full-service real estate brokerage in The Bahamas, lists historical private island Walkers Cay, located 50 kilometers northwest of the mainland of the Abacos in The Bahamas. Walkers Cay, developed between the 1950's through the 1980's, is primed for complete revitalization to bring this private island gem back to its former glory as an upscale deep-sea fishing resort.
"For over fifty years, Walker's Cay has been a legendary fishing resort known by fisherman worldwide as the premier deep-sea fishing location," said John Christie, Vice President and Managing Director of HG Christie Ltd. HG Christie was chosen to represent the property in hopes that a buyer will bring the Cay back to it's former praise as a popular fishing destination. "This is the perfect project for a fishing enthusiast developer who wishes to re-introduce this world-renowned fishing icon to the discerning sport fishing world."
Walkers Cay has exposure to the Atlantic Ocean on both north and east sides, as well as proximity to Matanilla Shoal that gives the island unique conditions, which make fishing conditions incomparable to anywhere else.
The Cay is over 58 acres in size with a state-of-the-art electric generating facility plus a marina with approvals in place for a second marina, a new hotel, retail-space and hundreds of residential units inclusive of luxury beach and yacht clubs. Owners of Walkers Cay also benefit from desirable infrastructure already in place, such as a 2,800-foot airstrip. A private airstrip allows the ultimate in convenience and can offer accessibility to other nearby islands as well.
"Insight and vision can really reestablish Walker's Cay as the ultimate fishing paradise," remarks John Christie. HG Christie has been engaged in private island sales since its inception over 90 years ago and is renowned for its inventory, knowledge and expertise in this pinnacle area of real estate. John continues to muse on the prospect; "This is an irresistible opportunity for the right buyer. Properly done, this Bahamian gem of an island, Walker's Cay, could earnestly establish itself as a world class destination, once again."
For more information, please visit Walkers Cay real estate listings.
About HG Christie Ltd.
HG Christie Ltd is a full service real estate company in the Bahamas offering sales, rentals, appraisals, and property management. Founded in 1922 by the legendary Sir Harold George Christie, HG Christie Ltd is the exclusive Bahamas affiliate of the prestigious Christie's International Real Estate Network. The company is known as "The Trusted Authority for Bahamas Real Estate" and has an incomparable selection of property listings from across The Bahamas. Listings include private islands, luxury estates, affordable homes, and condos, vacation villas, commercial and development properties, as well as vacant land. With eight offices strategically located throughout the Bahamas in Nassau; Freeport; Governor's Harbour, Eleuthera; George Town, Exuma; Marsh Harbour, Hope Town, and Green Turtle Cay, Abaco: the HG Christie team of professional agents is knowledgeable, well established in their market and ready to support their client needs.
Website: http://www.hgchristie.com
About Walkers Cay
Walker's Cay is the northern most island in the Bahamas. It measures only 4,000 feet long and consists of just 69 acres of land, but size aside, it has earned a large reputation as an internationally acclaimed destination for sports fisherman and divers alike. Walker's Cay fans know that its waters teem with record-setting fish and spectacular reefs.
Many visitors returned to these waters not only year after year, but generation after generation. Back-to-back storms brought a cease to the activity, but new construction insights and growing demand are make Walkers Cay an appealing opportunity whose time has come again. The marina, hotels and the entire island await new vision and ownership through a sale by HC Christie Ltd. 'Potential Laden Walker's Cay', is ready for a new era and beacons investors to once again welcome new and old visitors alike to her alluring waters and shores.
---
Media Contact:
Karl Hirsch
323-410-7444 x104
karl(at)noblemouse(dot)com