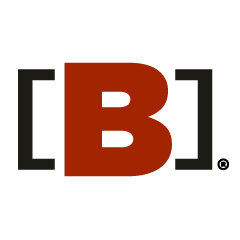 We are thrilled to be able to share this award with our partners at Summit Imaging.
Laguna Hills, CA (PRWEB) October 11, 2013
Bold Array LLC, a Southern California Interactive Agency who has emerged as a leading talent in the website development and mobile application industry, continues to gain recognition for their innovative web design solutions, receiving top honors in the 2013 WebAward.
Bold Array is honored to have their design for the Summit Imaging (http://www.mysummitimaging.com) website receive the 2013 Best in Industry (Best Medical Equipment Website) WebAward.
"We are thrilled to be able to share this award with our partners at Summit Imaging," stated Josh Nolan, Bold Array's President. "When creating new websites for our clients, we strive to produce an innovative end-product that reflects the identity and nature of their established brand, but also pushes the boundaries of what's possible for a website."
Summit Imaging offers the medical industry simple and cost effective ultrasound repair solutions that minimize downtime and save money. Bold Array worked with the marketing team at Summit Imaging to create a website that delivers a simple and intuitive design that clearly defines the company's services and product offerings.
The WebAward, created by the Web Marketing Association in 1997, the annual WebAward Competition has been setting the standard of excellence for Website development. Independent expert judges from around the world review sites in 96 industries. The best are recognized with a WebAward which helps interactive professionals promote themselves, their companies, and their best work to the outside world.
For more information about Bold Array's expertise and company, visit: http://www.boldarray.com.
About Bold Array LLC
Bold Array, founded in 2011, is a Southern California Interactive Agency that creates stunning web applications utilizing the latest in web technologies. The agency focuses on building forward thinking websites and applications for clients focusing on a strong use of visuals, user interaction and advanced application architecture design. The award winning agency is led by a team of web professionals with multiple years of experience ranging from fortune 500 companies to small businesses. To learn more about Bold Array follow us on Twitter (@boldarray) or like us on Facebook (http://www.facebook.com/boldarray).