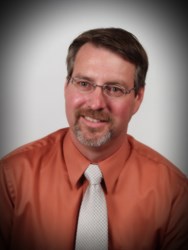 I founded the Montana Retirement Income Advisory to offer clients confidence and clarity when making the greatest financial decisions of their life.
(PRWEB) October 17, 2013
Shane A. McCann, founder of the Montana Retirement Income Advisory, was one of five Chartered Alternative Investment Analyst in the world featured by the CAIA association.
The Chartered Alternative Investment Analyst Association was founded in 2002 by the Alternative Investment Management Association (AIMA) and the Center for International Securities and Derivatives Markets (CISDM). The CAIA Association is an independent, not-for-profit, global organization committed to education and professionalism in the field of alternative investments. CAIA designees are required to maintain membership in the CAIA Association and adhere to professional and ethical standards. Currently, there are over 6,500 CAIA members in 80 countries. Shane is one of only two CAIA Charter Holders in the state of Montana. (*)
Mr. McCann's relationship with CAIA was born out of the research he did in Collateralized Mortgage Obligations. While CMO's and other fixed income investments have always been his primary focus, other major topic areas in the CAIA curriculum are most commonly found within Pension Funds. Understanding Pension Funds and the investments within them is a cornerstone of retirement income planning.
Montana Retirement Income Advisory was founded January 4, 2014 in hopes of guiding retirees into a confident state of mind while facing the pinnacle of financial decision making. Shane's company is currently located in beautiful Missoula, Montana. Through his company he provides education, consultation, and retirement planning for clients approaching the important stage of financial planning for retirement years. Shane says, "I take my job as an advisor seriously and consider it extremely rewarding. Bringing a sense of freedom and security to the lives of my clients truly adds joy to my life."
Regarding Shane's appearance on the CAIA website, Shane says, "I'm thrilled to be featured by the CAIA Members Spotlight, the research and study involved in passing their exams has given me tremendous insight into the pension funds my retiring clients own and are counting on for financially secure retirement years."
(*) Source: https://caia.org/faq