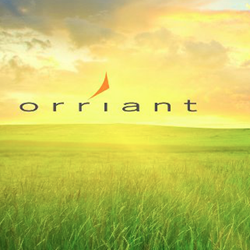 Salt Lake City, UT (PRWEB) October 11, 2013
New results from Orriant℠ exhibit how partnering up with a results-driven corporate wellness provider can motivate participants to quit using tobacco and lower employee healthcare costs. According to the American Cancer Society, $193 billion is spent on tobacco-related healthcare every year. Actions to lower these costs are weighing heavily on the minds of business owners. The obvious solution is motivating employees to kick the habit and reduce their risk of conditions such as heart disease, emphysema, and cancer. The Orriant℠ results revolve around Whitney, a construction company employee and Orriant℠ participant, who stopped smoking after nearly 30 years.
Whitney, 51, began smoking in her early twenties, unaware of the difficulties that came with quitting. "It was easy to start. It will be easy to quit," Whitney said was her thought process and reason for starting smoking. As time went on, she found that quitting wasn't as simple as she had anticipated. Knowing she wanted to get healthy for her family and herself, she began to take quitting more seriously. "I just love my kids and I just want to be around for all of them. And at the rate I was going, I wouldn't be."
After her company partnered with Orriant℠, Whitney found herself being held accountable for her smoking habits. Her Orriant Health Coach℠ helped her set realistic goals and provided resources that helped her achieve them. "She's not judgmental. She's understanding (and has) great ideas…(she) doesn't let me give up on myself," said Whitney about her Orriant Health Coach℠. Orriant℠ staff members work with their participants to set up reasonable yet challenging goals which keeps people motivated and moving towards better overall health.
Companies who team up with Orriant℠ always see health improvement amongst their employees, which often translates into a more productive workforce and fewer sick days. Participants, like Whitney, who choose to enroll in Orriant℠ corporate wellness programs will also see financial savings and lower employee healthcare costs. In Whitney's case, she is not spending money on tobacco and has the tools to stay healthy and out of the doctor's office.
Whitney especially loves how making these healthy changes in her own life allows her to be more productive at work and helps her family as well. She walks regularly with her husband and cooks healthier meals for her kids. "Not only is it helping with the benefits for your work," says Whitney of the Orriant℠ program, "it's helping out with the benefits for your life." With the support of her Orriant Health Coach℠, her family, and her employer, Whitney is on track to a long, healthy life. For more information about how an Orriant℠ program can lower your employee healthcare costs, call 801-574-2306 or visit Orriant℠ at http://www.orriant.com.