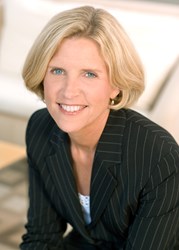 It's time for our society to recognize the basic human needs of girls and women. Toilet paper, soap and even seat covers are provided in public restrooms—why not tampons? - female entrepreneur and mother Nancy Kramer.
Columbus, Ohio (PRWEB) October 11, 2013
In an era where even public Wi-Fi is expected to be accessible, business owner Nancy Kramer is baffled that public restrooms still don't serve the basic human needs of women and girls. So, today at TEDxColumbus, Kramer is launching a new grassroots campaign for change called Free the Tampons.
"Women have come to accept that it is our personal responsibility to be carrying a tampon or sanitary napkin with us at all times. It's time for our society to recognize the basic human needs of girls and women. Toilet paper, soap and even seat covers are provided in public restrooms—why not tampons?" explains Kramer.
To illustrate the extent of the issue, Kramer will share new consumer research conducted in August 2013 by Harris Interactive and commissioned by Free the Tampons. The data, collected from more than 1,000 U.S. women ages 18 and older, shows the emotional turmoil women face when access to feminine hygiene products is limited.
Looking specifically at responses from women ages 18-54, the study reveals:

86% have started their period unexpectedly in public without the feminine hygiene products they need, and of those women, 79% improvised with toilet paper or something else.
57% said they have felt or would feel embarrassed if they started their period unexpectedly in public without feminine hygiene products.
The study also exposed that women ages 18-54 found only 8% of tampon and sanitary napkin dispensers in public restrooms work all the time. But even if machines worked consistently, society's shift from cash to credit and debit cards make change-only machines an irrelevant solution.
"Almost everything can be paid for with a credit card, including parking meters," said Kramer. "The expectation that women should always carry a quarter for a tampon is not practical."
Kramer has successfully promoted this issue in Central Ohio. For decades she has supplied complimentary tampons and sanitary pads to the 400+ associates at her Columbus-based company, Resource. And, she has effectively persuaded other businesses and schools to do the same.
"We can speculate why the basic needs of women have been neglected in restrooms -- building management, local code, apathy -- but I like to believe it's simply a lack of awareness," said Kramer. "I urge everyone to join me in addressing this fixable problem. Do it for your daughter, your sister, your mother. It's time to change the status quo."
Join the Movement
To get involved, help track the state of feminine hygiene products in restrooms everywhere via Twittersphere. Simply tweet the location and city name along with the appropriate hashtag that reflects the restroom status:
Yes, they're free here! #freethetamponsyea
They're not free here. #freethetamponsnay
Survey methodology: This survey was conducted online within the United States by Harris Interactive on behalf of Free the Tampons from August 14-16, 2013 among 1,072 U.S. females ages 18 and older; among which, 661 are women ages 18-54 and 653 are women ages 18-54 who've ever started their period. Respondents for this survey were selected from among those who have agreed to participate in Harris Interactive surveys. The data have been weighted to reflect the composition of the adult population. Because the sample is based on those who agreed to participate in the Harris Interactive panel, no estimates of theoretical sampling error can be calculated. For complete survey methodology, including weighting variables, please contact Info(at)freethetampons(dot)org.
About Free the Tampons
Free the Tampons Foundation is a privately funded non-profit organization (tax-exemption pending) committed to changing the existing social norm so that tampons and pads are freely accessible in public restrooms, just like toilet paper. For more information, find Free the Tampons on Facebook or visit freethetampons.org.
###