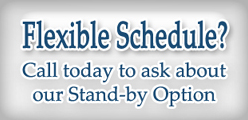 Our Los Angeles Hair Transplant Centers also offer no interest financing, group discounts for groups of two or more, and student discount - Parsa Mohebi, MD
Los Angeles, CA (PRWEB) October 16, 2013
The cost of hair transplant is one of the critical concerns for many hair loss sufferers who need a hair restoration procedure. Some consider cosmetic procedures and hair restoration cost to be a necessity that improves self-esteem which can directly enhance an individual's career, personal, and social life. Others may consider these procedures a luxury.
US Hair Restoration, one of the prominent centers for hair transplantation, accommodates patients through its standby program which offers affordable prices for patients who schedule their procedure for the next opening in the operating schedule. Their standby rate offers discounted rates to patients who are given a comfortable one week's notice prior to their life changing procedure. This innovative method helps patients who need to restore their hair on a budget, while keeping the practices operating rooms running smoothly and without any hiccups. This waiting list method allows the practice to avoid having any unscheduled date for its operating room. It also gives hair loss patients the opportunity to take advantage of affordable hair transplants without sacrificing the quality of their procedure. Dr. Mohebi stated, "If for any reason a patient reschedules their procedure, we have a list of patients that can be called and conveniently placed on the schedule. Both the practice and the patients can benefit from our standby program."
In addition to the standby rate which considers the current economic turmoil, US Hair Restoration offers special discounts and financing options. "Our office offers no interest financing, group discounts for groups of two or more, and student discount," Dr. Mohebi continued.
US Hair Restoration makes hair transplant surgery a more affordable option for everyone with the use of the standby rate, financing options, and special discounts.
About US Hair Restoration:
US Hair Restoration was established in 2008 by the reputable Dr. Parsa Mohebi. Affordable costs for quality hair restoration procedures have helped to establish their place in the industry, and they continue to see one satisfied patient after the other. The overall goal at US Hair Restoration is to restore patient's self-esteem through the use of quality hair restorations.