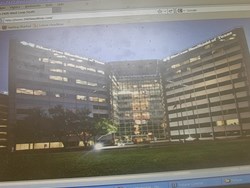 Three ways of insuring your home mortgage.
Houston, Texas (PRWEB) October 12, 2013
Three ways of insuring your mortgage by Texas Commercial Plans of Texas
There are three types of insurances designed to protect the mortgage and home owners: Private Mortgage Insurance (PMI), Mortgage Protection Insurance and Life Insurance. Many home owners are confused by the definition of these insurances and how and when to use them. Let us see them one by one.
Private Mortgage Insurance: Actually, this insurance protects only the lender. When a borrower puts less than 20% down, the lender forces the borrower to buy that in case the mortgagee fails to pay back the loan. If that mortgage foreclosed for some reason, the PMI company pays the lender the unpaid balance. As borrower, you should ask the lender to drop the PMI monthly fee when your loan reaches 80% or less than the value of the house.
Mortgage Protection Insurance: It could be difficult to make your mortgage payments if an illness or injury prevented you from working. Fortunately, many insurance company are there to help with a Mortgage Disability Income Insurance policy that provides you with a monthly benefit amount¹ to help meet your mortgage payment for up to three to five years. This insurance obviously protects the borrower but not to pay off the loan.
Life Insurance: Even though Life Insurance is not designed specifically to protect your home mortgage, it is a contract between an insured and an insurer, where the insurer promises to pay a designated beneficiary a sum of money upon the death of the insured person. Depending on the contract, other events such as terminal illness or critical may also trigger payment.
How, which and when does one buy one or some of these insurances? There is no clear-cut formula that fits everyone but at the least, I advise my clients as follows. If you get a mortgage with less than 20% down, you have no choice but to buy PMI which will not protect you directly. So borrower must buy one of the next two insurances, Mortgage Protection or Life Insurance. If the borrower works in a very hazardous atmosphere, I strongly advise them to buy the Mortgage protection Insurance after they acquire the house. Last but not least, the most important insurance for your mortgage (home), is a Life Insurance. Not only can the life insurance proceeds pay the unpaid balance off completely, it can even provide an extra income to your family; depends how large coverage you bought. When it comes to the commercial loans, however, there is no requirement of PMI since most of those loans are made for LLC or Inc. The last two insurances can definitely play a big role protecting your business as residential home.
George Tesfa, Consultant
http://www.TexasMortgageRate.net
gtesfa(at)texasmortgagerate(dot)net