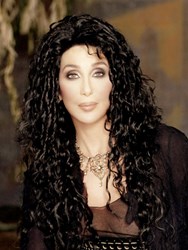 New York, NY (PRWEB) October 10, 2013
Cheap Concert Tickets announces that "she" is back. Ten years after her 3-year farewell tour, Cher is going to back on tour in 2014 with the aptly named "Dressed To Kill Tour." It turns out that her 2002 tour has turned prophetic, as it started out as "The Farewell Tour" which three years and more than 300 shows later became "The Never Can Say Goodbye Tour." Yes, Cher can never say goodbye. Slated for fifty shows, the concert tour will start at Phoenix in March. The tour is in conjunction with Cher's latest album titled "Closer to the Truth".
Piling up her achievements, Cher has proven that she can still perform at levels her fans have always expected of her. She has been performing on stage, on television and in movies since the early 1960's. She started pursuing her career as a 16 year old backup singer. Two years later, she married her mentor Sonny Bono. The couple didn't immediately take the spotlight; however, they were able to get listeners attention with early hits like "I Got You Babe" and "The Beat Goes On". The tandem racked up six songs on the Top Ten charts.
During the 1970s, Sonny and Cher became household names with "The Sonny and Cher Comedy Hour". An offshoot of their onstage act, the TV variety show premiered in 1971. The show bowed out of the airwaves in 1975 after the couple's acrimonious divorce.
The couple took their own separate paths and each had their own successful careers. Sonny Bono became a politician and a respected Republican, while Cher re-invented her career path. Cher appeared on Broadway, and appeared in several movies. She won a Golden Globe Best Supporting Actress award for her role in "Silkwood". This was followed by a Cannes trophy for her lead role in "Mask." She also appeared in "The Witches of Eastwick", "Suspect", and "Moonstruck" where she won an Academy Award for Best Actress.
Even with a flourishing movie career, Cher still recorded songs which reached the Top Ten charts. Her biggest hit came in "Believe," both the album and the single topped the charts in the United States as well as in more than twenty other countries.
2002's "The Farewell Tour" was supposed to be a valedictory tour or a victory lap for an outstanding singer, performer and actress. At the start, nobody would have believed that the farewell would have taken that long. It is very rare that a tour takes three years to end. But even the best of intentions go awry, as it seems The Farewell Tour was not the last of Cher. Even this early, it is expected that the "Dressed to Kill Tour" will feature more of Cher, her costumes, her songs and her showmanship.
About CheapConcertTickets:
Cheap Concert Tickets delivers tickets to sold out concerts and events worldwide when no one else can and they do so at discounted prices. As an affiliate of the Ticket Network Exchange, they can guarantee delivery of Cher concert tickets on time along with the hottest theater, sports and concert events too. With CheapConcerttickets.me customer service is a priority, for more information email support(at)cheapconcerttickets(dot)me or visit http://www.cheapconcerttickets.me.