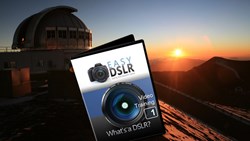 this course cuts hours if not days of searching and picking good information
Portland, OR (PRWEB) October 11, 2013
From March of 2012 and less than 100 users, Schultz's simple and easy to use digital photography course for DSLR owners has exploded to over 10,400 members. The course's success may be attributed not only to the growing popularity of online courses, but also to Schultz's course itself. The course employs a simple, methodical approach to learning how to use your DSLR camera. Schultz's clear and concise instructions are specially designed to be easy and effective for both for beginners and longtime camera owners who want to become more creative with their camera.
Schultz says, "I am using every channel available to get my course to Digital Camera users worldwide." The current trend is online learning. Learning a new skill in your own home is convenient and comes without the high fees and travel costs of live classes. Currently, Schultz has his Photography course in fifteen online platforms: including his own website (easydslr.com), Udemy.com, Skillfeed.com (a project by Shutterstock), Skillshare.com, AdobeKnowHow.com (by Adobe) and Curious.com. Schultz has also co-published his course on DVD though the UK based software company Serif (Serif.com).
Schultz predicts that the number of DSLR owners taking online photography courses will double in 2014 explaining that "people just want to take better photos without having to do a degree". More than 8 Million DSLR cameras are sold worldwide by Canon and Nikon alone. "It's safe to say that at least half of DSLR cameras are bought by inexperienced photographers. That's a lot of new camera owners that need the essentials to improve their photography. I don't see the market saturating soon," says Schultz.
DSLR users have praised the benefits of the EasyDSLR course. Alexandre Almeida says, "Although there is a wealth of information on the internet this course cuts hours if not days of searching and picking good information. In addition you get a sort of hands on, by seeing how Ken does things on the spot (like an over the shoulders view)."
Another member Karla Christie says, "I have previously just messed around with photography, but could never understand f-stops, ISO, shutter speeds, etc, so bumbled my way through on Auto, which was fine, but limiting. I have decided to move into wedding photography, but learning all the technical bits really put me off. I've done Ken's course, and now I get it. The material is delivered in a clear, easy to understand way. I have just bought a new Nikon D800 - and picked up the manual yesterday - I was amazed at how much I actually understood. I have never even opened a previous manual as it was just too daunting! Thank you Ken for a very easy to follow course, that made complete sense along the way."
With its rave reviews, exponential growth, and guarantee of success, Schultz's course is one to watch. For October 2013, Schultz is offering 40% off his EasyDSLR Gold Membership package at easydslr.com/deal. To learn more about the course and instructor Ken Schultz, visit easydslr.com or call (503) 610-8308.
Digital Photo Central LLC
Schultz registered Digital Photo Central LLC in Oregon in 2013. The company mission is to leverage technology and effective teaching techniques to make it easy and affordable for people around the world to learn photography and take better photos.